Everything about trekking tours in Sapa Vietnam
Feel the harmonic rhythm among the great mountains of Sapa. Climbing up the paddy fields to lay back and relax with the paranomic view that you will never forget.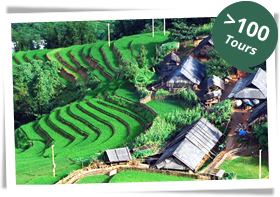 Feeling energetic than ever? Choose your Sapa Trekking Tours and uncover the beauty of the coldest highlands in Vietnam with your own feet.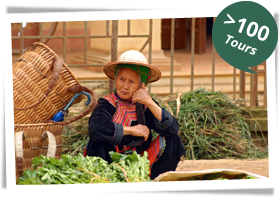 Wake up early in the morning and join the morning market in Sapa. Take yourself home the most beautiful handcrafts and souvenirs made by the locals.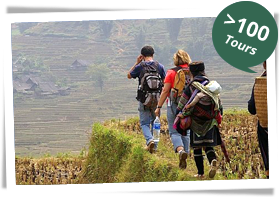 The adventure Sapa tours are designed for all but the faint-hearteds. Travel Sapa with the most amazing ways and conquer the secrets of Sapa.
Customer Reviews
We did a two day, one night trek in the mountains of Sapa and it was amazing. Our guide was
Read More...
We had a great time with My, our Hmong guide. She spoke wonderful English and her commentary and explanations of
Read More...
Not shy to try something new, my husband and I choose a two-day, two-night trek with the TrekkingSapa. I had
Read More...
We arrived in Sapa for a 2 days trek. We wish we had stayed longer! But we spent the 2days
Read More...
Went on 2 days trek with guide Ngoc. What a wonderful experience. Gorgeous views, a trek customized to our preferred
Read More...
Latest News
Sapa is a small peaceful town in the North of Vietnam. It is the home for amazing trekking and adventure
Read More...
Sapa is a North-side town with the rugged scenery and the rich cultural diversity. Therefore, not only the views but
Read More...
Sapa is the home of trek lovers. They are the fantastic mountains, windy green fields, lovely wood houses, and the
Read More...
Should I choose trekking Sapa on my own or with Sapa tour package? There are some advantages and disadvantages of
Read More...
When we talk about Sapa, we mean the mountainous roads with the trekking, walking tours. Therefore, we will go in
Read More...