Sapa tours – The first choice of travelers want to explore the land of fog. This place is also known by tourists as "A tourist paradise of Vietnam". Sapa not only attracts tourists in summer but also attracts tourists in winter. Take a tour to this place and you will have the chance to enjoy the fancy cold weather of the Northwest, enjoy the delicious grilled dishes, explore the heaven gate in Ham Rong Mountain, etc.
So, in order to have the best Sapa tour ever in your life, the information below may be very helpful for you!
Time to take a best Sapa tour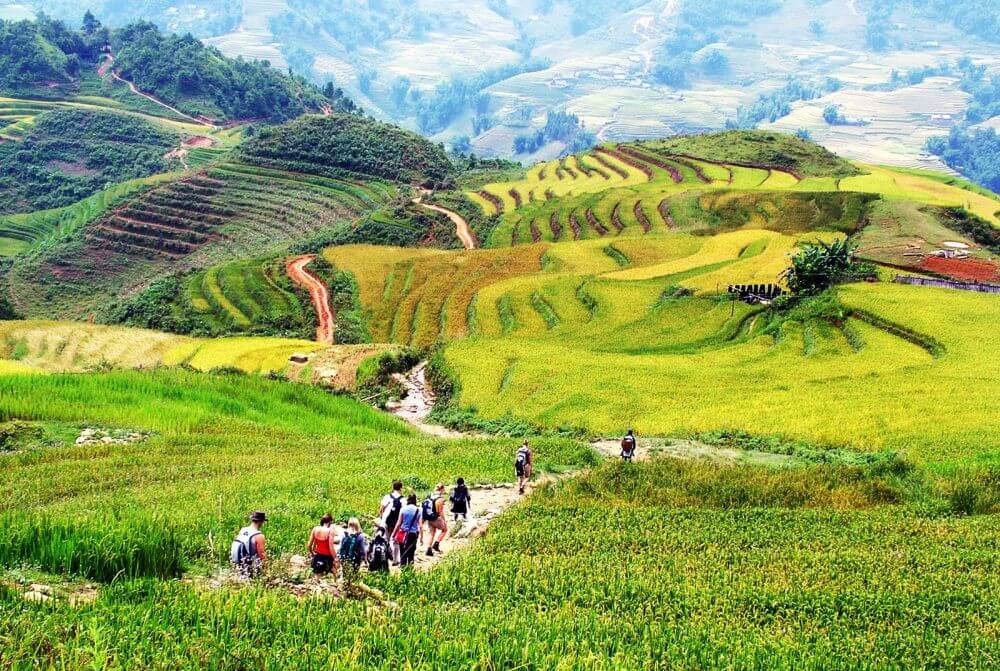 Sapa has a cool climate throughout the year, just with one day here and you will experience four seasons of a year: Spring, summer, autumn and winter. You can come to Sapa at any time. But it is best to go to Sapa:
Around March – May and September – November
By this time the weather in Sapa is the most wonderful. In addition, at these times, in Sapa, There are a lot of very special festival as well.
April and May
This is the moment that Sapa's residents start growing rice, so if you choose to come here at this time, don't forget to take some impressive photos with the beautiful terraced rice fields that are always considered as a masterpiece of the ethnic people of Sapa. Especially, this is the season when the flowers in Sapa begin to bloom. So, coming to Sapa in this time will be one of your most memorable journeys.
End of September
It is the harvesting season in Sapa. At this time, Sapa seemed like wearing a beautiful yellow coat. According to the experience of many tourists who often choose Sapa to be the destination for their vacation, this is the most impressive and wonderful time to go to Sapa.
Where to stay for a best Sapa tour
If you're looking for the best Sapa tour with a cheap expense, homestay is the best choice. In Sapa there are now some "home stay villages" such as Ban Ho, Lao Chai, Ta Phin, Ta Van. You can come here and ask for a room, almost every house in the village do this service, so you won't need to worry about where to sleep in Sapa.
However, if you have a certain budget for a better accommodation in this foggy land, then there are 2 other choices for the best Sapa tour, those are the hotels and hostels. And no matter which kind of accommodation you choose, my advice is that booking the room beforehand through the booking apps or websites is always necessary.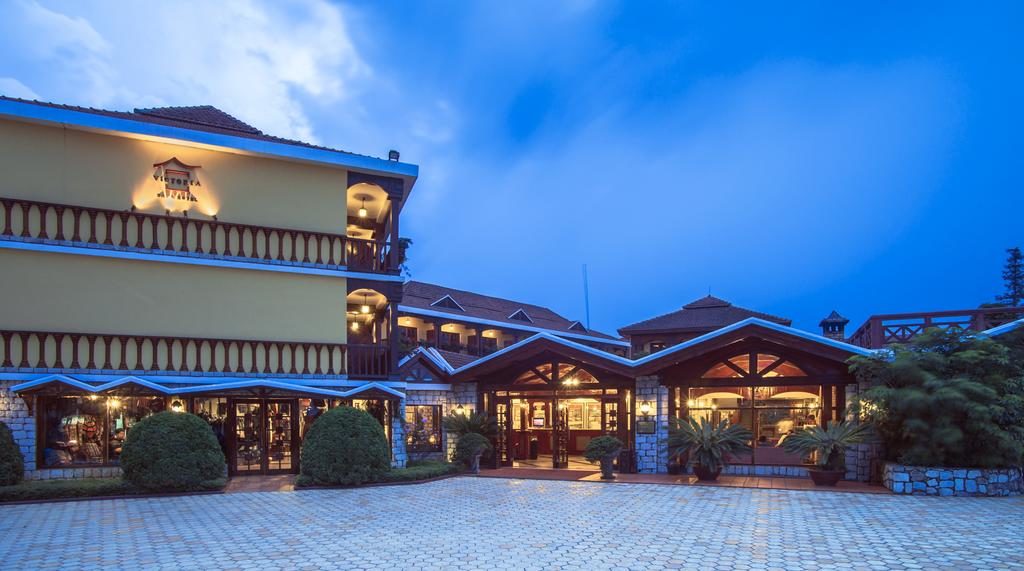 There are two regions with many hotels and hostels with very reasonable price in Sapa: Cau May and Fansipan. In these two areas, the price per night for a room of two people is about 200,000-300,000VNĐ. In the holiday season, the price may increase but not significantly. Here are some hotels and hostels with reasonable prices that many tourists shared on the tourist forums:
Sapa Pinocchio Hotel at 15 Muong Hoa
Green Valley hotel at 45 Muong Hoa
Tavan Ecologic Homestay in Ta Van village
Pumpkin Sapa hotel in Sapa Center
Victoria Sapa Resort & Spa in Sapa Center
What to eat, where to play in Sapa?
Once coming to Sapa, you won't have to worry about what to eat or where to visit. Because there are many specialties for you to try and beautiful landscapes for you to admire.
Culinary culture of Sapa
To enjoy the full range of Sapa specialties at low prices, you should visit the weekly open markets here. In addition, if you stay at homestay, you can even enjoy the meal with the family that you stay with, enjoy the meal while listening to their stories and getting to know about their culture as well.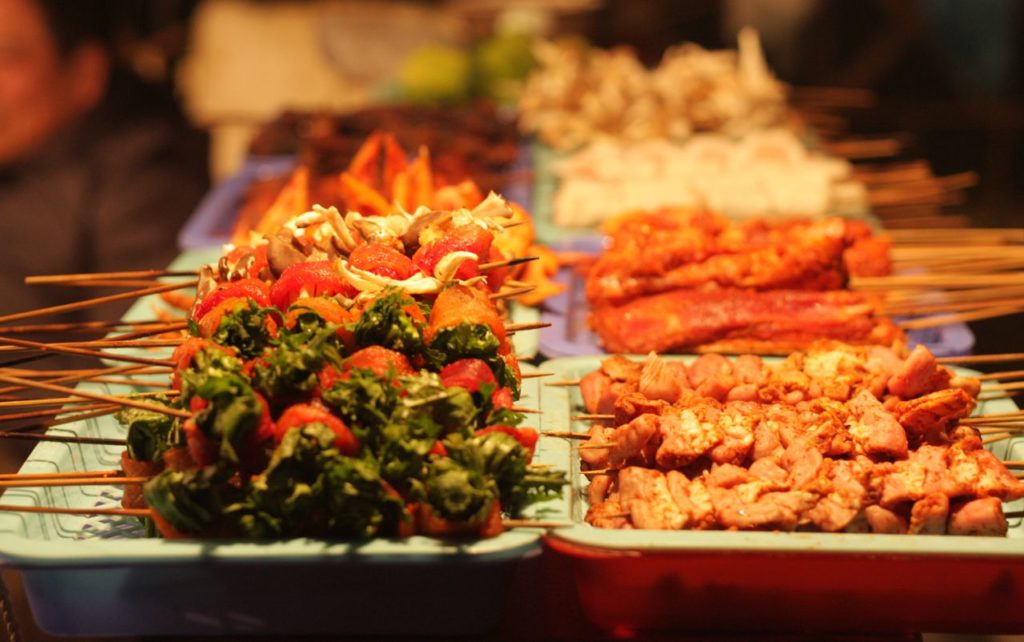 The dishes that you should not ignore whenever coming to Sapa are Sapa fresh vegetables, salmon – sturgeon, smoked steak, barbecue, Thang Co, etc.
Landmarks​ of Sapa
There are some destinations that if you still haven't been there, you haven't​ been to Sapa, those are Fansipan Mount, Heaven Gate, Ham Rong Mountain, Hang Tien, Silver Falls, Love Falls, Stone Church, villages in Sapa, etc.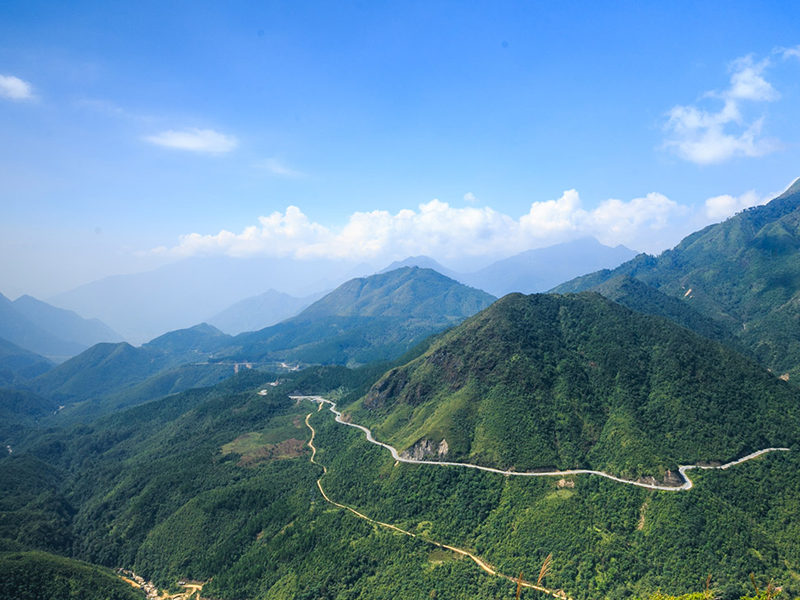 So now you have already had an amount of information and necessary experience that are enough for travel to Sapa. Then what are you still waiting but not book a tour and come to this fairy land immediately!
See more: