If you are planning for a trip to Sapa, the very first thing you need is booking Sapa train tickets. Below is all the information you may need to know about trains to Sapa.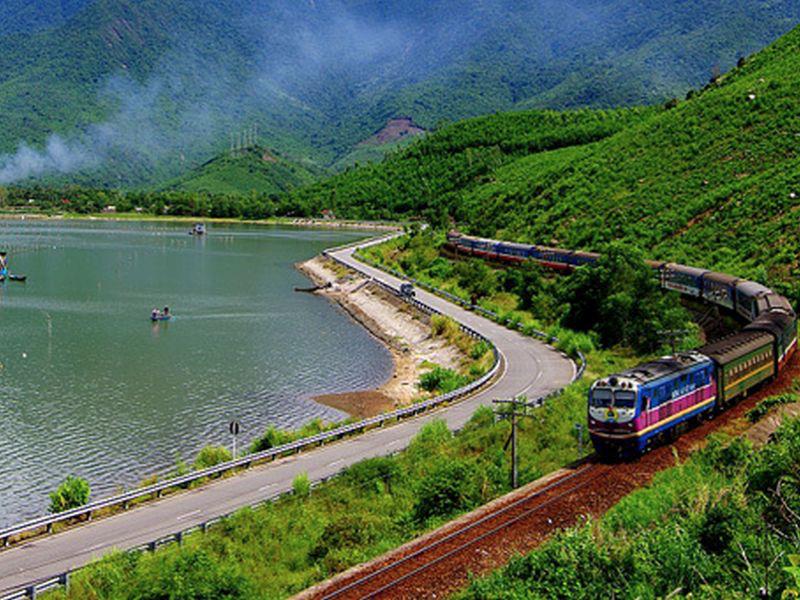 Sapa Train Tickets
Sapa has no railway station. The train will take you from Ha Noi to Lao Cai, then you are supposed to take the bus, jeep or taxi about 38km (24miles) to Sapa. When you searching for Sapa train tickets, you may be confused because there are more than different 20 train companies running on the route Hanoi – Lao Cai and return. Here are some clues to choose the suitable one for you.
Prices: two-way Sapa train tickets from Ha Noi to Lao Cai may range from $24 to $95 per person depending on the ticket type is bed or chair, and share or private. Unless you are travelling on a very low budget, the soft sleepers or seats are the best ones. Contact us to reserve Sapa train tickets.
Departure time: most trains to Sapa only travel in the evening from 19.40 earliest to 23.00 latest, it takes about 8-10 hours from Hanoi to Lao Cai.
Specific date: also note that at Tet or national holidays in Vietnam, you need to book Sapa train tickets at least 2 months in advance. Tickets' prices are usually higher at the weekends and in holidays.
Note: Sapa train tickets are not included the food. Food and drinks are available for sale on the train. However, you had better have dinner before getting on the train.
Tips for Sapa trains
Come to the train station and buy the Sapa train tickets at the offices.
Do not bring too much luggage as it would be difficult to carry on and off the train.
The sleeper cabins have locks and you can sleep without worrying about the luggage.
Remember to bring along your stuff like toilet paper, towel, toothpaste, toothbrush, or some medicine if you are travel-sick.
Get to the train station about 30 minutes before departure, keep the tickets with you all the train time.
Some of the recommended Sapa trains
There are some popular train operators you may want to consider. All of them offer soft sleepers with air-conditioner, with several different timings. Check them out!
King Express Train Sapa is one of the most popular trains from Hanoi to Sapa. The wooden decoration and the lighting system in and outside the cabins create the warm ambiance and the luxurious space. You can be like kings and queens in here. Check our detail for Pros and Cons of King Express Train. Departure time: 22h00
Livitrans Express Train: another high-end class train that you can choose. Livitrans Express Train is a newly built train and one of the most luxurious trains in Vietnam.
Departure time: 21h40.
Tulico Express Train Sapa – though it isn't a luxurious train, Tulico still have many offers for customers. Sapa Train Tickets from Tulico include snack and drinks, you can just enjoy with it.
Above are three options for you to buy Sapa Train Tickets, there are still other high-quality trains available. Check out at website Trekking Sapa or contact us to book for the best prices!