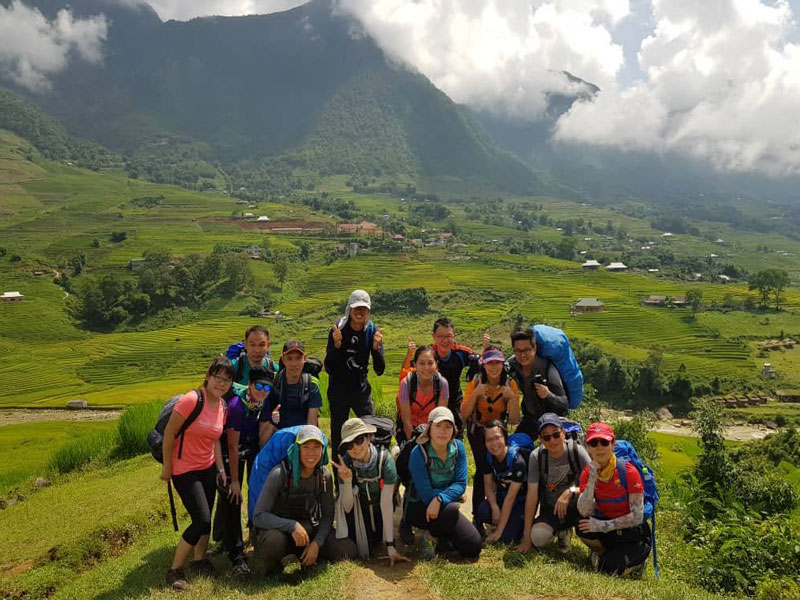 "Mr.Hong and his team are friendly and helpful especially the mountain guide, Sinh. He is full of patience walking slowly along the trail and always be the last one ensuring no one is behind him.
In general, the trip organized by Mr.Hong is fantastic. The chalet at base camp, meals prepared are tasty, Homestay at the village and beautiful ladyboys with good cooking.
The only setback is the summit which has been civilized. Nonetheless, paddy field in the Sapa village is a bonus to me.
Definitely, I will come back again."
Mr. Holmes Ong – Malaysia
Experience climbing Phan Xi Pang (Fansipan)
Peak Phan Xi Pang is a type of adventure tourism, with an altitude of 3,143m compared to sea level on the way you will encounter quite a lot of difficulties, so to join this journey you need to have a good health. Good, full of essential supplies. After the experience as well as the organization for the climbing team Phan Xi Pang we would like to list some suggestions as well as experience for your reference: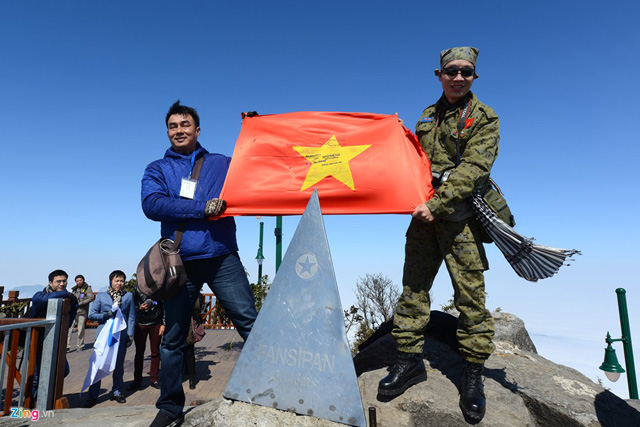 Experience climbing Phan Xi Pang: Fansipan climbing can last from 2 to 7 days depending on the person's condition, but most people with good health only take 2-3 days. From the first paragraph until going into the forest at an altitude of 2,000m not too difficult to go, you just need to pay attention to a few sloping high slippery. When it reaches the height of 2.800m is more difficult, the road is dangerous, but the beauty of the heart. The mountains are majestic, majestic in the wind to the clouds floating drifted like stroking, patting. Getting to the top of the mountain about 300m – the best route in the journey when you are before the roof of Indochina is the achievement of your efforts. Although the journey is difficult, dangerous but in return are full of satisfaction when conquering the "holy land", conquered wild nature that lyrical and overcoming the limit of self.
Admire the beauty of rice fields in Sapa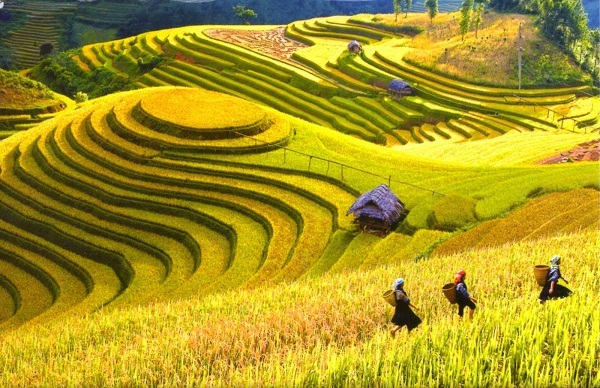 Sa Pa (Lao Cai) in September, October, visitors will be surprised by the beauty of terraced fields in the season of nine rice brilliant yellow.
The yellow rice terraces, fragrant rice paddies covered Ta Van Village. In the field of rolling the field is the simple image, rustic of laborers in the Northwest are busy harvesting rice.
In 2009, the famous travel magazine Travel and Leisure (USA) voted Sapa terraced fields as one of the seven most beautiful terraced fields in Asia and the world.
To Sapa, this season, do not be too busy with the rice fields but forget to enjoy the specialties of this place. Anyone who once came to Sapa cannot forget the feeling when immersed in the scene here.
Read more: