"My wife and I booked 2 days tour with TrekkingSapa, we have to say: That's a Must do!
We had a lovely guide, Phinh – She spoke good English. We visited a local market and had lunch with a local family, which was absolutely lovely. They were so nice. If you would like to see the real Vietnam – go for a homestay-tour!" – Mr.Kate Mcdonald – Australia
Sapa is a destination attracting many visitors, especially young people love Pho. How to go Sapa tour cheap but still explore the delight and fun? Please share experience sharing Sapa tour 2 days and 1 night with cheap cost below.
Sapa traveling vehicles
Experience Sapa 2 days 1 night cost savings, you should go by train or motorcycle instead of the car.
By train: fare for Hanoi – Lao Cai train seats are 140.000 / day (for weekdays) and 150.000 / day (weekends). The cost of the bus ride from Lao Cai Station to Sapa is 50.000 / time, the rent of motorcycles to explore the village is 80.000 / day + 50.000 petrol money.

Travel by motorbike: With a distance of 300km, you will lose about 150.000 gasoline. The total cost for the trip and return in Sapa is about 300.000 – 400.000. If two people go together, they will save about 150.000 per person.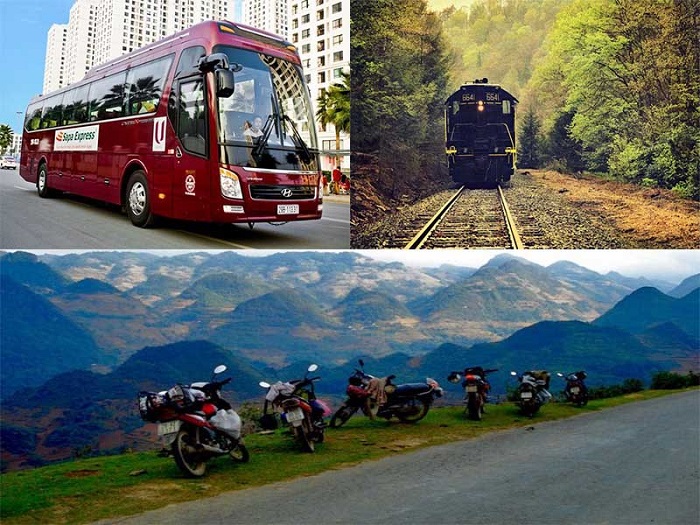 From Hanoi to Sapa you can move in two directions:
Hanoi – Vinh Phuc – Viet Tri – Phong Chau – Doan Hung – Yen Bai – Lao Cai – Sapa (about 360km through Lao Cai)

Ha Noi – Hoa Lac – Son Tay – Trung Ha – Phong Chau – Phong Chau – Doan Hung – along 70 – Lao Cai – Sapa (distance about 370km, passing through Lao Cai)
Cheap motel rental in Sapa
Guide Sapa with cheap cost, you need to find dorm room or a free accommodation. To find a place to stay for free you can ask for sleep in the ethnic minority, maybe the village head.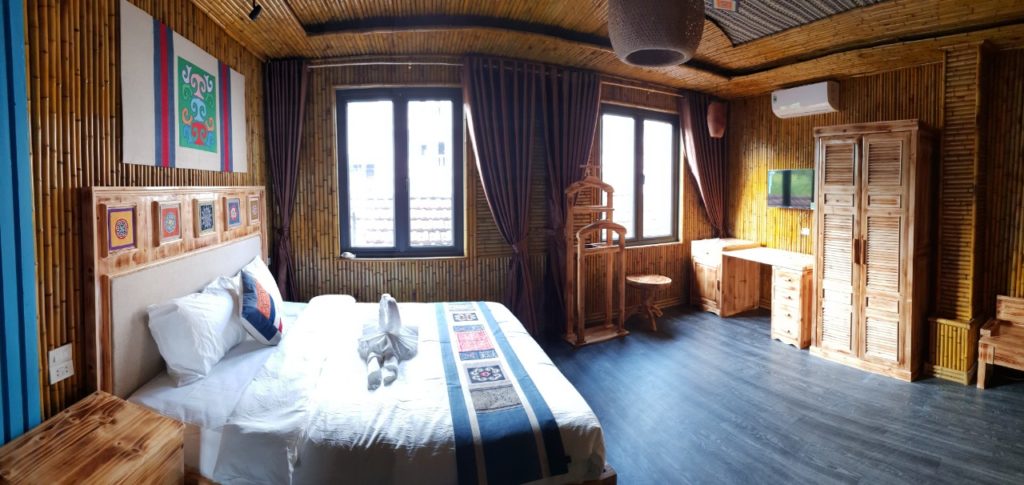 Or you can choose the dorm room to rest. The dorm room in Sapa has many different rates that cost about 200.000 / night. You can consult Sapa Hotels, cheap hotels in Sapa or hotels below 300.000, comfortable, good location in Sapa below, very detailed and detailed.
Note: Currently in Sapa there is a high speed so the room price increases quite high, so it is best when Sapa tours you should make visa, master card to book at reputable sites when cheap to hold, If you come close to the day you want to exchange is still without charge, very convenient not find room.
Experience cheap food in Sapa
In general, food prices in Sapa are relatively cheap, but for students to save money for the trip can take advantage of familiar dishes such as shrimp noodles, bread, rice dust … You can save water by asking for water at the restaurant, house … If you can skillfully buy more vegetables, food in the kitchen to cook just delicious cheap.
So, with the sharing of experience Sapa 2 days 1 night on the cheap, you can completely flip Sapa with the cheapest cost for 2 days 1-night fun. In addition, for more exciting trips you can search and more others tour on Trekking Sapa.
Related information
Local market in Sapa
Almost every day of the week, somewhere in the area around Sapa the local hill tribes will be gathering for their weekly market. As well as providing the opportunity to buy and sell anything from vegetables to buffalo, these are also important social occasions. Those who live in the region's more isolated villages have the chance to meet friends and family, exchange news, eat, and even indulge in some of the locally brewed spirits – which can be up to 55% proof!
See more: Sapa market
Homestay in Sapa
A homestay is a type of bed and breakfast or inn, usually run by local families in the many small villages that surround Sapa. Staying in a homestay means staying in a family home rather than a hotel or hostel. This isn't like sleeping over at your mums for the night, nor is it like crashing out on a strangers floor after a party, it is an immersive cultural experience like no other. This may sound a little scary but homestays are very well established and organized in Sapa and hosts are friendly and accommodating.
Some Sapa Homestay Tours you can book
Sapa Homestay Adventure 3 Nights / 2 Days
This trip includes a trek through the hills and valleys of the Sapa region, discovering several different minorities along the way. You will experience overnight accommodation in the hospitable villages of Giay and Tay ethnic minorities. The apparent hardships are worth it though as we walk through some of the most spectacular scenery that Vietnam has to offer and experience unique villages culture.
Sapa Homestay with ethnic minority 2 Days / 3 Nights
Admiring wild nature of Hoang Lien Son mountain range, exploring a sere of the remotest ethnic minority villages to discover their colorful and fantastic culture, experiencing part of local life and enjoying the most magnificent and beautiful landscapes…this trip including 2 days trekking and 1-night homestay in tribal villages is really a great challenge to hikers who love adventure.