"We did two days treks with TrekkingSapa. They were completely manageable for all of us. Our guides were very patient and understanding, They allowed time for stopping and playing in a river. Hanging out at the TrekkingSapa office was great as well – Hung is welcoming and comfortable. We absolutely recommend trekkingSapa for everybody. You won't regret it!"
Ms.Jessica de Sousa Costa -United Kingdom
Where Fansipan Peak?
Fansipan, or local dialect called "Hua Xi Pan" and meaning giant plateau, located in Hoang Lien Son mountain range, about 9 km southwest of Sa Pa town, borders Lao Cai province and Lai Chau in the Northwest of Vietnam.
Fansipan or Phan Si Pang is the highest mountain in Vietnam, also the highest of the three Indochina countries should be dubbed as "Indochinese Snake". The Fansipan peak is 3,143m above sea level.
Trekking Fansipan – One of the most beautiful trekking trails in Vietnam is always a challenge that anyone wants to conquer.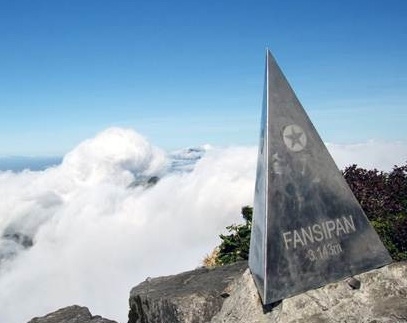 How often should Fansipan climb?
Climbing Fansipan is the journey you can perform at any time of year. However, the two most significant months for climbing fans are March and November.
In the middle of March is the season of azaleas blossoming, climbing Fan on this occasion, you will have the opportunity to admire the "kingdom of azaleas" beautiful people love color yellow, white, pink, red, purple. March flowers cover the land of sky SaPa, from the flower forest at the foot of the Hoang Lien Son range to the great azaleas blossoming on the Hoang Lien majestic.
Also, you can go in November, that is when the weather is not hot, switch to cold without harsh, sky, no cloud, no rain … So climbing Fan also become pleasant as well as easy to hunt the clouds and sunshine on the top.
If good luck, good weather, when up to Fansipan Peak you will be admired sea beautiful clouds.
Also, regardless of whether you choose to climb the Fan in any month of the year, you must definitely watch the weather forecast before scheduling, even scheduled on the right rainy days (though see the forecast weather), it is best to delay your trip or switch to take the cable car to avoid danger.
What should Leo Fansipan prepare?
To have the full Sapa tours and get Fanxipan, you need to have permission to enter the Hoang Lien Son National Forest, issued by Hoang Lien Son National Park Management Board.
Prepare for health

Prepare mentally

Preparing medication

Equipment needed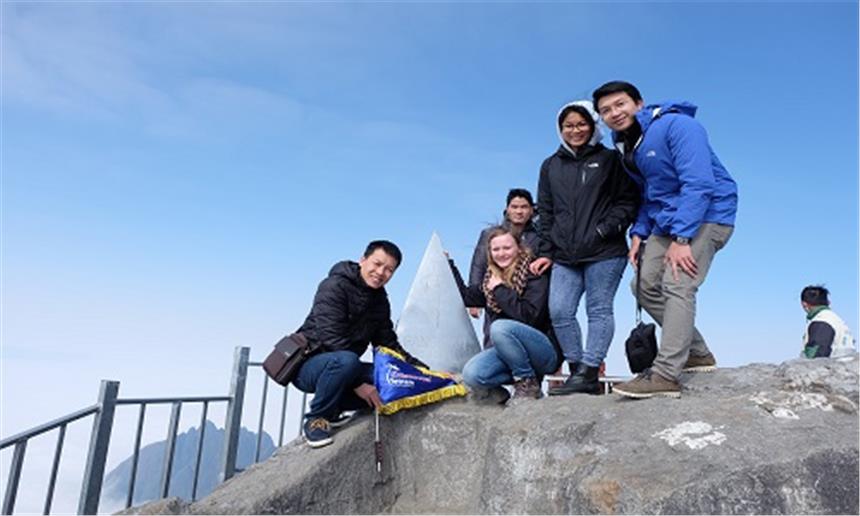 How long does Leo Fansipan take?
Previously from Sa Pa to the top of Phan Xi Pang and return to take about 5-6 days. Now the total time of climbing is only 3 days, even 2 days or with the expert and good health can be done in one day.
The note when climbing Fansipan
To be self-care, encouragement should not be discouraged and depend on others to affect the delegation.
Porter hire – Porter mainly Mong people in villages like Sapa.

No separation of delegation:

Pay attention to dangerous roads:

Always bring the necessary items with you:

Protect the forest, keep environmental sanitation
Here are all the Fansipan climbing experiences you can refer to for your trip. Wish you have fun Fansipan fun and meaningful Sapa tours!
Sapa Trekking
You know, there's no second place in Vietnam that you can find such amazingly beautiful and unique landscapes like Sapa. This destination is absolutely a perfect place for trekking lovers, who like to enjoy a slow, meaningful and full of surprise life.
If you're afraid whether it can be too hard to make a trekking tour to such a primitive and undiscovered Sapa, don't worry, we divided all the trekking tours into 3 levels: easy, medium and hard. Up to your experiences and passion, you can choose which level suits you the most, so that you can really enjoy your trip.
Here we have compiled a few tips for your Sapa trekking tour:
Hire a guide: There are full-day hikes and even half-day hikes (like Cat Cat Village) which you may want to attempt on your own, however, if you want to spend a few days experiencing the hillside we would recommend hiring a local guide who is familiar with the terrain, the changes in weather, and the best lookout spots.
Pack light: In our personal experience, towels and bedding were not necessary. The accommodations arranged by our tour were at a small family-run guesthouse. wet was a bit of an open-concept with lots of mattresses lined side by side and a mosquito net over the top, but we had clean bed sheets, warm blankets for the night, and fresh towels.
And lastly, don't forget your camera: The scenery in Sapa and the surrounding region is stunning so you'll want to make sure you bring your camera and that the battery is fully charged.