Sapa has a diverse cultural community with a lot of ethnic groups. Among them, H'mong is the largest ethnic group in Sapa. Most H'mong people in Sapa are Black H'mong because their traditional costume is all in black. Let's discover some characteristics of this ethnic group! You can find it useful in your upcoming Sapa tours.
1/ The daily life of Black H'mong
Despite living in mountainous areas without fertile land, Black H'mong people have applied their traditional experience of rice cultivation to take advantage of high hill slopes to create unique terraced fields. If you have a chance take Sapa tours in the autumn, you will be amazed by a wide range of golden terraced rice field stretching over slopes. It is considered to be the most beautiful scenery in the northwest of Vietnam. In addition, H'mong people highly appreciate their traditional values so they retain doing some traditional jobs such as brocade weaving or wax painting. Especially, with the development of tourism in Sapa, most H'mong women become tour guides for Sapa tours to make ends meet as well as help tourists know well about their culture.
The Black H'mong have a rich cultural life, especially oral literature with so many genres like myths and fairy tales. In particular, they are very proud of their ethnic group thus composing a lot of songs to sing while weaving, working in the fields, going to the markets or holding the festivals.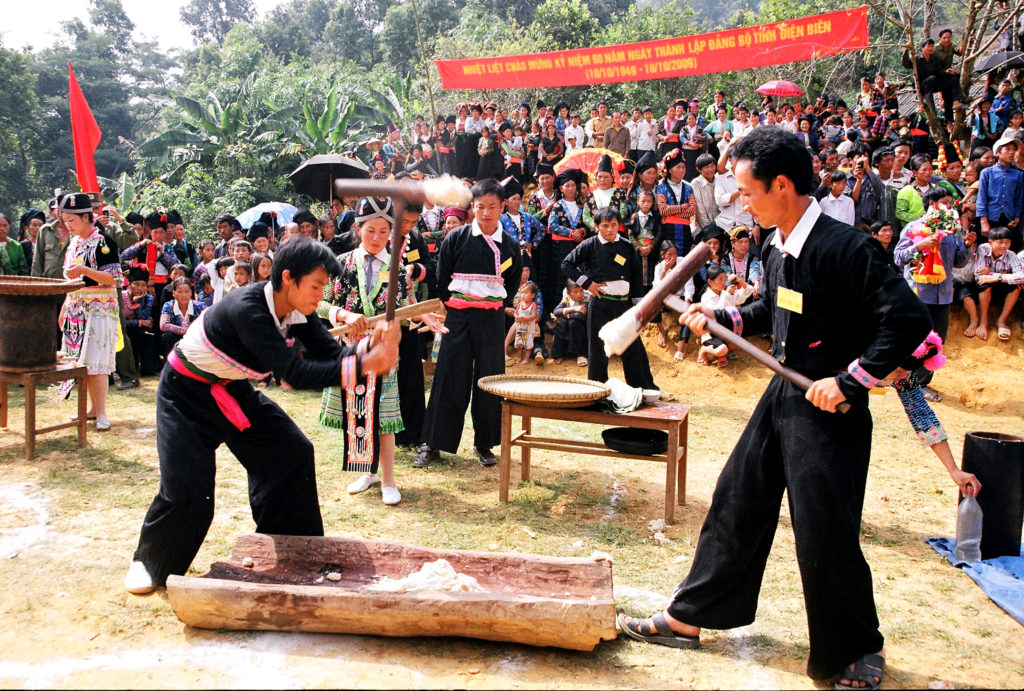 2/ The characteristics of their costume
Men usually wear the same black or indigo pants with short sleeve. On the head, they wear a small round cap hugging over the top of the head. This cap is usually in black but sometimes decorated some embroidered brocade patterns. Also, the hat of boys is even sewn with some colored ribbons or dangling coins. Likewise, women also wear a black costume with a black scarf on the head. Outside is a sleeveless jacket with a long flap like the pillow of men. This jacket is rolled with beeswax so it becomes attractively black and silver. Especially, women wear shorts across their knees rather than wearing skirts. Through these characteristics of Black H'mong's costume, you can easily recognize them in your Sapa tours.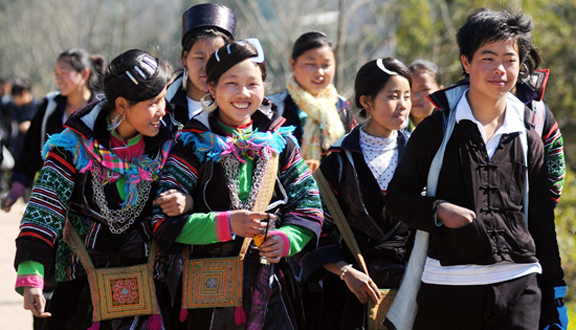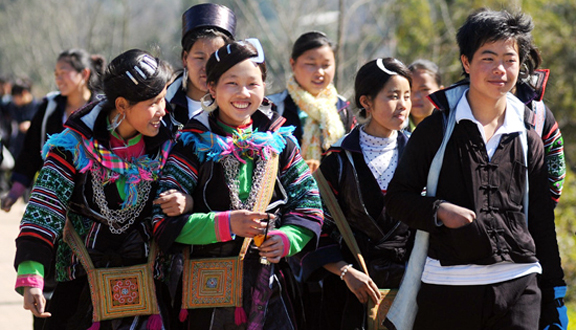 3/ The review from our tourists
"We were in Vietnam for 2 weeks in December and I have to say, this was the highlight of our trip. Ourselves and our kids really enjoyed getting to know the organization, our guide Phinh, and her family. TrekkingSapa really is taking careful consideration partnering with the minority Black Hmong to provide trekking in Sapa. The guides are women from local villages. As it is a male-dominated society, this provides women with a unique opportunity to make a wage for their family. In turn, they help their family, neighbors, and community".
Mr.Toh Wilson –Malaysia
If you have an intention to take Sapa tours, let's contact us! We are always willing to help you have a wonderful experience in Sapa by offering a lot of tours like:
and so on.