Vietnam has long been famous for its wonderful landscapes and friendly people. There are a large number of well-liked tourist destinations in Vietnam like Hanoi, Ho Chi Minh City, Hoi An, Sapa, Hue, Mekong Delta and so on. After having decided to take Vietnam tours, my wife and I chose Sapa as the second stop in our journey. Despite taking Sapa tours from Hanoi in only one day, we spent all day long to get the wonderful experiences with our guide, Dung. Especially, she is an ethnic person thus making us very eager to share with you about our Sapa tours Vietnam.
1/ The characteristics of ethnic guides
As far as we know, ethnic guides in Sapa tours are mostly H'mong women (https://www.trekkingsapa.com/guide/black-hmong-minority-sapa/). They mostly live in Muong Hoa Valley, which is one of the most wonderful destinations in Sapa. Thanks to their inherent location, they know the tourist routes very well and even the trails to some pristine places in Sapa. In particular, they are able to speak English in such a fluently way. At the very first time, my wife and I were quite worried because we thought that it would have some certain difficulties in communication when accompanied by an ethnic guide during our trip. However, everything coming seemed to be in contrast to our thinking. We were extremely surprised at their English skills as well as their communication skills with foreigners. To be specific, our guide Dung was a very lovely and insightful girl. She devoted all of her friendliness and enthusiasm to her job to make both of us pleased and comfortable. All in all, we think it will be such a great experience if you choose the same Sapa tours Vietnam by ethnic guides as we had taken.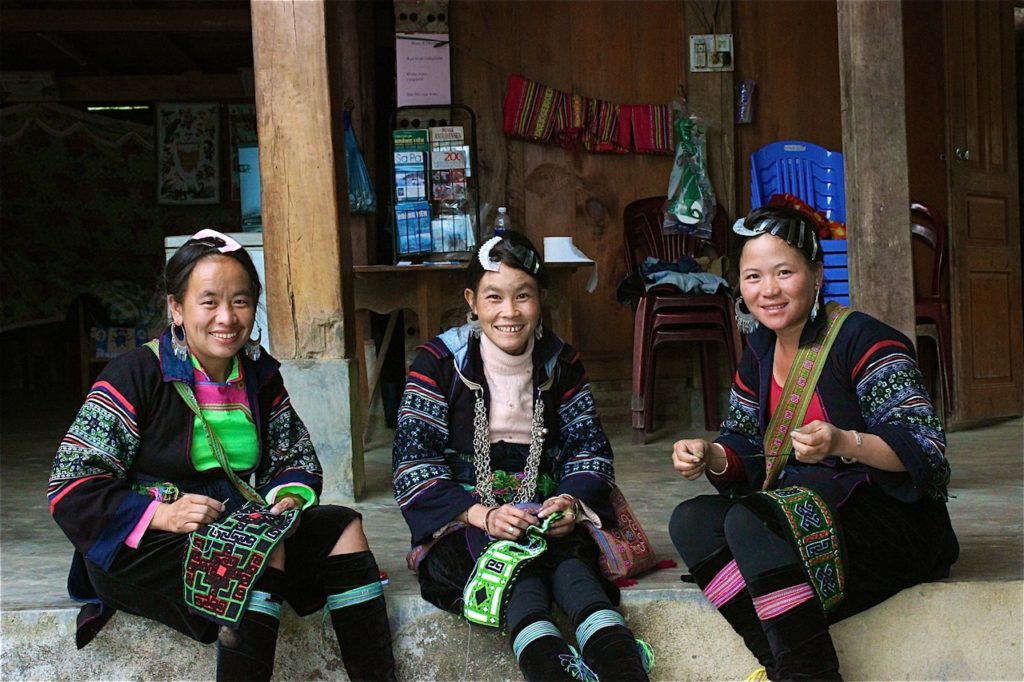 2/ Some interesting activities in our Sapa tours
In our journey, our ethnic guide took us to a lot of well-known tourist attractions in Sapa such as The Stone Church, Silver Waterfalls and Muong Hoa Valley. They all had the uniquely majestic beauty which we could not find anywhere else. Also, we had a chance to conquer Fansipan Mountain, which is the so-called roof of Indochina in Vietnam. It took us quite a lot of time and effort but we felt completely happy at the moment setting foot on the top of Fansipan Mountain with our guide. In addition, we visited some ethnic villages including Ta Van and Ta Phin Village and then stopped in Cat Cat Village where is the homeland of H'mong people in Sapa. Our guide and the host family prepared for us a delicious traditional meal and served us with a high hospitality. My wife and I were very thankful to them for their treatment to make our Sapa tours more meaningful.
In particular, our guide led us to some pristine places that are only known by local people. We were extremely astonished by its imposing beauty of forests, mountains, terraced rice fields, flower fields and so on. Because we had not heard about them before, our guide was always willing to answer all of our questions and gave us a lot of useful information. At these places, three of us took a lot of cheerful photos together to memorize our Sapa tours from Hanoi.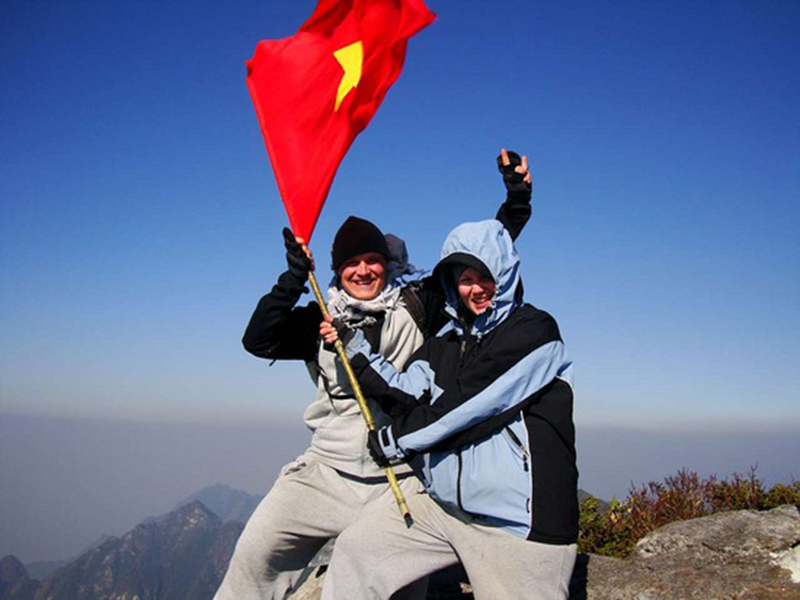 3/ Our sharing after taking Sapa tours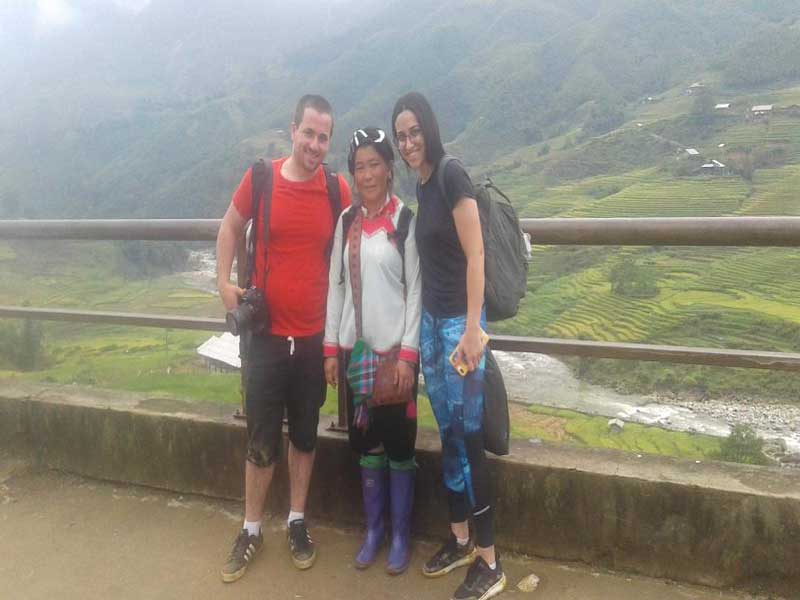 "My wife and I did a one day trek with TrekkingSapa. Our guide, Dung, was so lovely and so insightful. She was able to answer all our questions and gave us an experience we will always remember. We highly recommend booking with TrekkingSapa to help you explore the region." Sally Amanda said