Visiting Sapa, you will have a chance to visit a lot of famous tourist destinations like the Stone Church, Ham Rong mountain, Bac Ha fair market, Silver Waterfall and so on. However, if you want to find something rural in Sapa, let's pay a visit to Lao Chai – Ta Van! Then you can experience a very distinctive life in your Sapa tours Vietnam.
1/ Visiting Lao Chai – Ta Van
Lao Chai Village is about 7 kilometers from the center of Sapa Town. It is a commune with more than 100 households of the Black H'mong. They generally have experiences in intensive paddy cultivation on lowland fields. Besides, they also plant maize and cassava to make ends meet. Next to Lao Chai Village is Ta Van Village. It is the place of residence of Day people with 40 households and some other ethnic groups. Specifically, Day people have a stable lifestyle. They always choose to grow rice on the lowlands in the valley near the river while H'mong people like to grow rice, corn, and cassava on the highlands. In particular, there is a clear stream named Muong Hoa in the front side of Ta Van Village and the famous mountain range Hoang Lien Son in the backside. In your Sapa tours, from there, it is very convenient to go to other famous destinations in Sapa.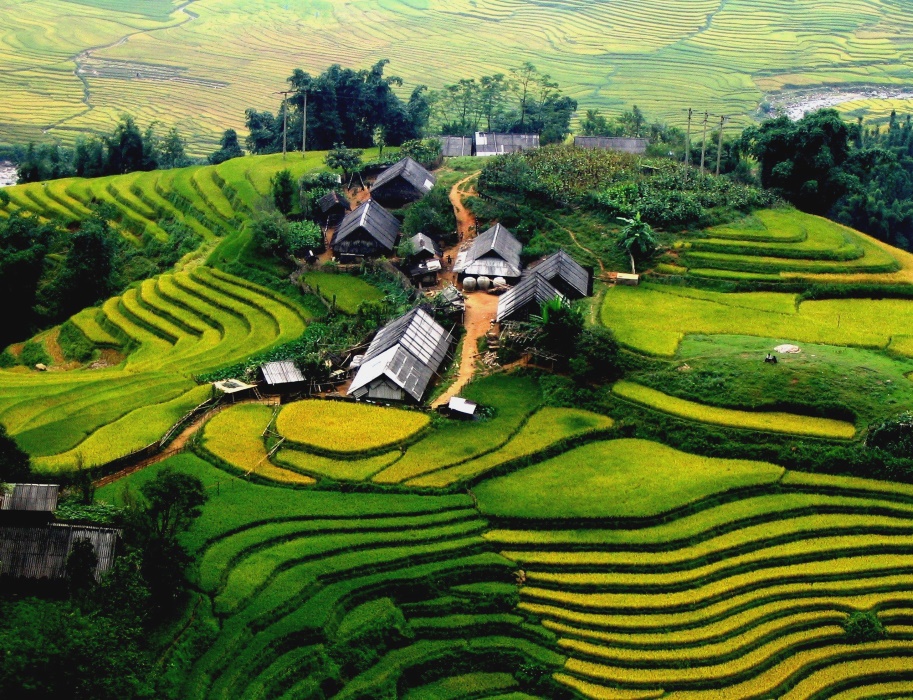 2/ Discovering the culture of Lao Chai – Ta Van
In addition to the breathtaking natural scenery, Lao Chai – Ta Van keeps such a lot of unique cultural values that you have to walk around to discover one by one. To be specific, there is the ancient custom of worshipping stones of the ancient Vietnamese in Ta Van Village. On the other side of Muong Hoa Stream, there is a famous ancient stone ground with nearly 200 stones in various forms. Each of them has so many unique patterns which were carved by the ancient people to characterize their daily life in the village. Although there is a lot of modern conveniences today, local people still retain their traditional culture and routine. Therefore, taking Sapa tours in Lao Chai –  Ta Van will give you a special experience.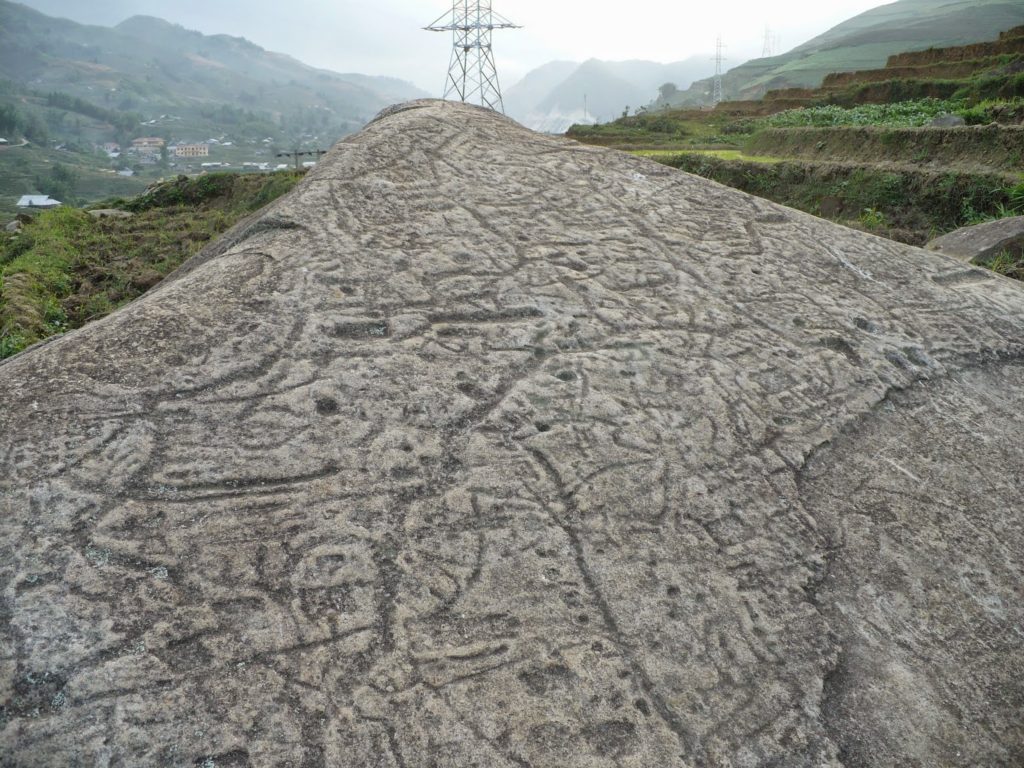 3/ Staying at local houses
In your Sapa tours, staying overnight at local houses will be a great opportunity to experience the true life in the ethnic village. Thanks to it, you can better understand the simple lifestyle and the essence of ethnic people here. Commonly, they are very friendly and hospitable. At night, the host will warmly prepare a soft cushion, a mosquito net and a pillow for you. Then you can comfortably enjoy the cozy atmosphere despite the cold weather outside. Especially, experiencing the cultural identity in Lao Chai – Ta Van will not be perfect if you have not tasted some traditional ethnic dishes that are the mountainous specialties of Sapa. Some of them are salmon hotpot, grilled stream fish, thang co, pork stolen armpit, Lam rice and so on. Besides, let's try drinking a cup of corn wine! It is its flavor that you will not forget after finishing your Sapa tours Vietnam.
If you take self-sufficient Sapa tours, you have to pay 100,000 VND per night. It is such a reasonable price to discover the ethnic culture here. However, traveling with TrekkingSapa in Sapa tours Vietnam, Sapa tours 2 days 1 night, Sapa tours from Hanoi, especially Sapa tours homestay, you will pay nothing because it is included in our services. We will prepare it for you in the best way.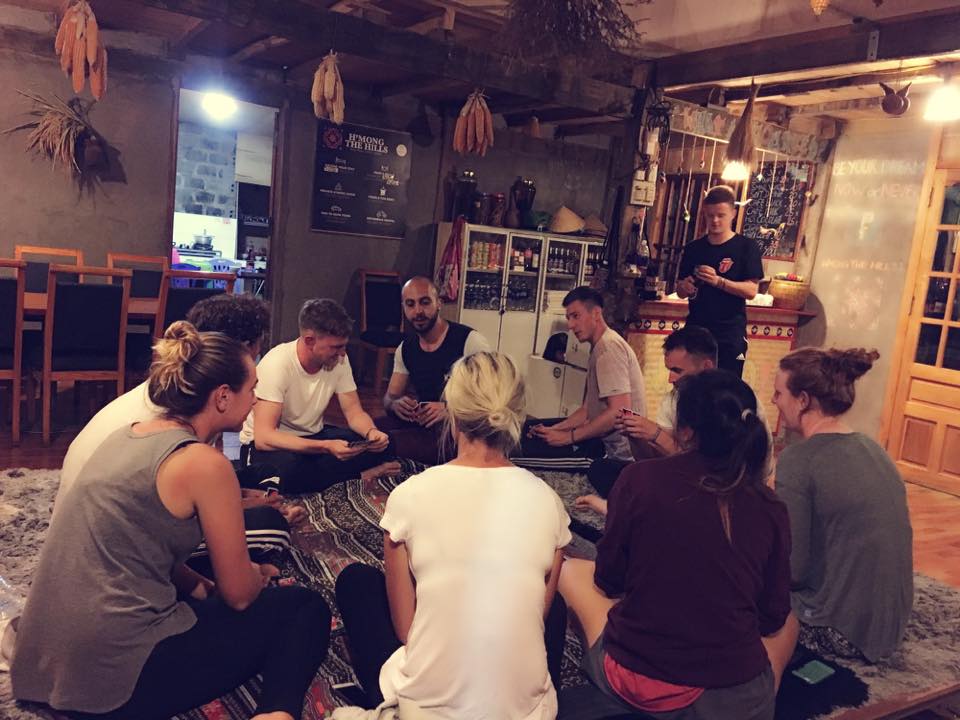 4/ The sharing of our tourists
"Our guide, Mu, and our driver, Hung, were considerate, thoughtful and informative companions for the day, taking us through breathtaking scenery, from mountain passes to rice paddies and to prepare lunch in the home of a local, incredibly welcoming and hospitable hill tribe family. The day gave us a unique and authentic insight into the everyday life of these communities, their way of living, their culture and the very real challenges they face."
Diego V leminchx –Span
If you find it worthwhile like Diego V leminchx, just contact us for more information!