"At first, we thought we go to Sapa to see the views. After the short while, it was clear to us that our experience will be unforgettable because of the incredible time we spent with the local people, learning so much about their culture and life and having our eyes opened on the struggles they face. Your experience can be whatever you make it – TrekkingSapa offers a huge variety of ways how to discover Sapa and you can always personalize it! Everyone is extremely flexible and happy to tailor it to your requests." – Mr.Firas Kanawati – United Kingdom
Experiences have to try when going to Sapa in winter
 Instead of spending hours playing with friends or curling up in blankets all day long because of the cold, experience something memorable whenever you have the opportunity to come to Sapa tours in the winter.
Explore the sights in Sapa
Sapa tours has a lot of points to go out, can spend an afternoon to walk around the town of Sapa, the nearest visit to Sapa ancient stone church, Sapa Museum or try to feel winding with clouds with the trip to conquer Ham Rong mountain where there are limestone mountains with thousands of flowers blooming beauty, in the Clouds of Ham Rong Mountain you can admire panorama of Sapa town blurred in the fog extremely poetic.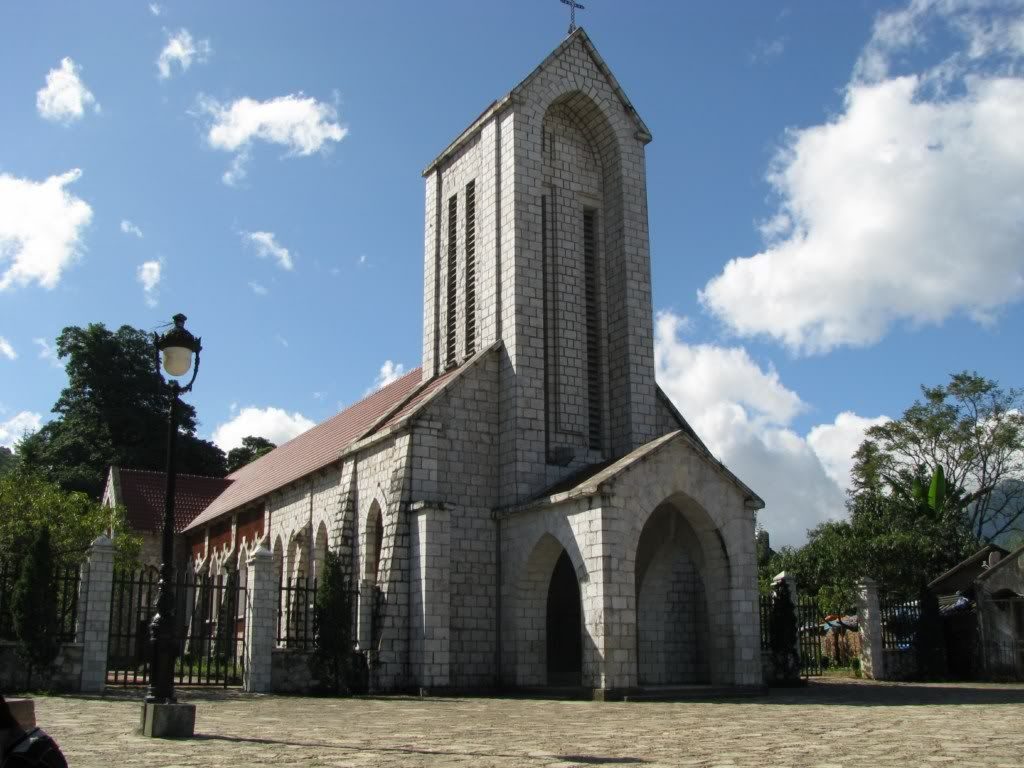 To explore further points, a few kilometers from the town you will have to rent a motorbike to experience points like Cat Cat, Silver Falls, Love Waterfall, ancient rocky clouds. Winter Sapa including day and night heat always at the threshold of 8 -9 degrees C is very cold, so be careful to wear warm sweater and thick enough to walk well to keep warm body is always warm. Beside that you want to take a photo or visit the village to take note of these conventions. See more adventures
>> Read more: Exploring the ancient stone church in Sapa
Enjoy coffee in Cau May Old Quarter
The most bustling street in the town of Sapa, with a series of restaurants, hotels, massage parlors and many cafes are designed luxury and cozy, reward yourself with a hot coffee and watching the scene. tranquility, the daily routine of local people through the window.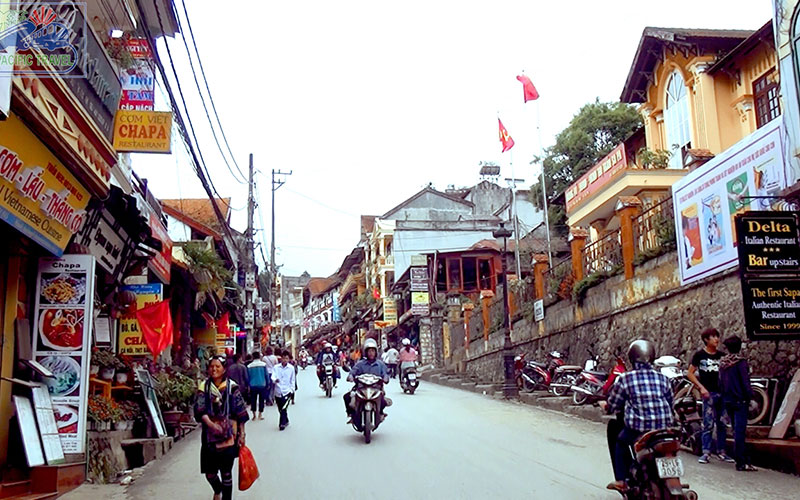 Immerse yourself in the medicine bath of the Red Dao
Immerse yourself in the medicinal pot of the Red Dao after a day tired of walking, bathing water of the Red Dao is reddish brown from the dozens to dozens of types of medicinal plants. Drinking water in the bathtub is quite hot so you should mix the outside before bathing, but bath water must keep at 30-37 degrees Celsius to work.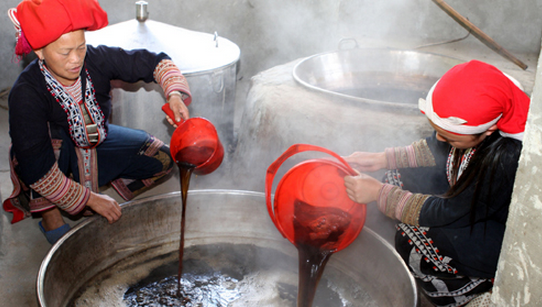 Enjoy the barbeque
Grilled dishes strange dishes are most tourists enjoy every opportunity to come to Sapa. There is nothing like the cold weather often under 10 degrees to enjoy the barbecue hot grill just came out of the kitchen. The feeling to eat, warm up, know it is what makes people extremely unforgettable in this foggy town. Every thing has its own delicious and attractive. Not only that, the price of barbecues here is also very popular, depending on the type that ranges from 8 to 15 thousand / skew and even eat well, it costs more than 100 thousand that you have a good meal, came to life.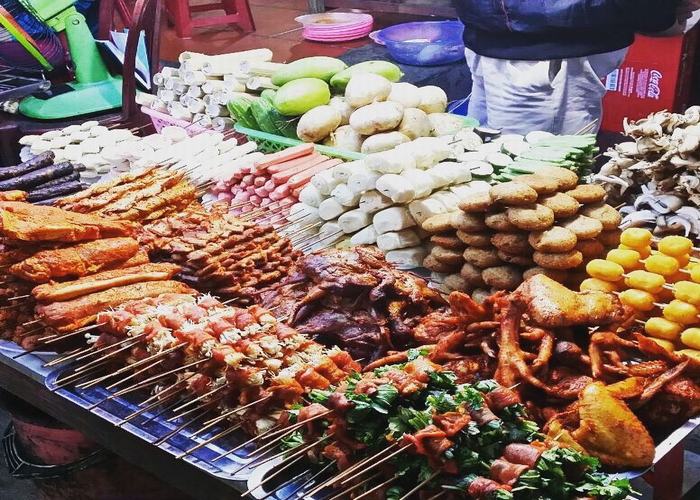 Sapa winter tours is expected to be very crowded and rising as the snowflakes begin to fall. You have not witnessed that beautiful moment ever, please prepare yourself a schedule tour Sapa in winter this year.
Learning so much about Sapa culture through homestay tours
In traditional homestays, many visitors appreciate the region's activities as this is an opportunity for them to experience the realities of life, traditions and local life. Local homeowners are very friendly and generous to show you their normal life by allowing them to take part in daily tasks as well as serving some delicious local food. For example, you can cook and eat with your host and often enjoy the hospitality of the local Sapa people.
As a result, you will enjoy many traditional foods and beverages like the wine of the nation. A few days in the magnificent ethnic villages in Sapa are really great. Besides that, homestay can play a vital role in your climbing experience that they will share for your needs on the many climbing plans to fully explore the beauty of the mountains and the colors of the mountains  in Sapa. To sum up, the cost of accommodation there is very cheap.
There are many homestays in Sapa appearing in Ban Ho Village, Lao Chai Village, Ta Van Village, Ta Phin Village.
Book Sapa Homestay Tours to have these experiences