Tour Information
Type:

Private

Depart Time:

Daily

Tour Length:

2 Days

Depart from:

Hanoi

End in:

Hanoi
| Date | Destination | Meal |
| --- | --- | --- |
| Day 1 | Hanoi – Sapa – Ma Tra – Ta Phin villages | L, D |
| Day 2 | Sapa – Lao Chai – Ta Van villages –Hanoi | B, L |
Sapa tours 2 days 1 night become the more and more popular to most of the foreign tourists when deciding to make their best Sapa tours in Vietnam, because 1 day is too short while 3 or 4 days may make them have to shorten some plan of their Vietnam tours, therefore, Sapa tours 2 days 1 night are their best selection for a wonderful trip to the muse of Vietnam tourism – Sapa.
With our Sapa tours limousine van in 2 days, you won't have to worry about the trouble you may have to face with if traveling by bus or motorcycle, just take a seat on our limousine and we'll bring you to Sapa just in a few hours. This kind of Sapa tours 2 days, therefore, are suitable for the whole family, including the old and the young children.
Highlights of the Sapa tours 2 days 1 night
Ta Phin Valley
When taking this Sapa tours 2 days 1 night, you can have a chance to visit one of the most beautiful valleys which are home of 2 most crowded ethnic minority groups: Black H'mong and Red Dao.
Strolling through the surrounding countryside and enjoy the picturesque landscape of spectacular rice fields, mountains, streams, and hill tribe houses, traveling to and from Red Dao and Black H'mong communes, you will learn the difference between the traditional tribal cultures here.
Visiting Golden Stream
Besides the Silver Waterfall, the Golden Stream is also one of the breath-taking landscapes of this mountainous region that any visitors of Sapa tours want to come and immerse in the clear water here once in life.
Its pristine beauty will make any traveling heart melted in the first time seeing. So, this Sapa tours 2 days 1 night will surely satisfy both the demand for relaxing and photography of every single member of your group.
After the 2 day Sapa tour, you'll be driven back to Hanoi by our modern and comfortable limousine and end up your trip by endless stories told on the way back to the capital.
See more:
Thanks to your continuing support, we're celebrating our seventeenth anniversary at TrekkingSapa. You've helped us grow into the premier online tour operator for Sapa.
We offer a special $50 discount per pax for your booking of any Sapa tour with us. This offer is valid till 30/11/2018. We will continue providing you with more better tour and services, and we hope you can continue to enjoy your trip, your satisfaction is our motivation. Check out our Sapa tours and book NOW!
Accommodation

Destination

3 Star

4 Star

5 Star

Sapa town

Sapa Loge New gotel

Sapa Charm hotel

Silk Path Sapa hotel
** Regular hotel check-in time at 02: 00pm and check-out time at 12: 00pm
Tour price/person

Tour price in US Dollars Valid until the 31/12/2018

2 pax

3-4 pax

5-8pax

3 Star

170

150

135

4 Star

180

160

140

5 Star

215

200

180
What Included?
Tour guide pick up from your hotel to Express bus office .
Express bus Hanoi – Sapa - Hanoi
Local English speaking guide
Double/twin room at hotel in Sapa
Meal as mentioned in program ( 1B= Breakfast, 2L = Lunch,1D = Dinner) in the local restaurants or picnics where no suitable restaurant available.
Entrance fees, sight seeing fee for all visits as mentioned in the program.
Purified water and wet towel
Transfer by private car in Sapa
All taxes and service charge.
What Excluded?
Other meal, drink, Tip to guide and driver, personal expenses
Travel Insurance
 What to bring :
Original passport with valid visa
Camera and rolls of film
Sun block
Sun glasses
Wide brim hat
Comfortable shoes
Rain gear
Warm clothes
Small amount of cash
Personal medicines
Insect repellent
Joy and big smiles
Additional Information
What Exactly is a Private Tour?

Many people ask what the difference is between a private tour and any other kind of tour. The main difference is simply that on a private tour only you and members of your party are included. So it will be just you and your guests, drivers and tour guides. This allows you to tailor the tour to suit your needs perfectly.So Much More Flexibility: Private tours offer the individual much more flexibility than open tours. You can decide start times, meal times and just about everything else. Of course our experts are here to guide you and point out any pitfalls.Your own Private Guides and Drivers: Once a private tour is booked you will be allocated an English-speaking guide who will stay with you throughout the tour. Any drivers will also be your exclusively and this of course gives you the opportunity to get to know them. Our guides are professional, friendly and fun and will guarantee to enhance your enjoyment of any activity.Private Transfers: You have the peace of mind of knowing that once you have booked your private tour, all transfers will be included. Professional drivers will transport you by private car or minibus to hook up with the next aspect of your journey. If there is a place of interest on the way to your destination that you wish to see, inform your driver and it can be arranged, easily.Choose Your Type of Accommodation: Your level of comfort is in your hands. If you are on a budget we can recommend the best places to stay. Alternatively if you want luxury all the way, that too can be sorted out. Any specific personal needs can be dealt with, swiftly and efficiently. Dietary requirements of health issues will all be handled professionally and tactfully.
What are the differences between a Private Tour and a Group Tour?

There are so many different types of tour available these days it is important to know the differences in order that you, as the customer, can make informed choices. The main two types of tours are Private Tours and Group Tours. A group can also travel as part of a private tour which further complicates the issue. Open Tours are where you as an individual simply join in with other people on shared travel.Private tours are where you employ a tour company to tailor a tour to your specifications. Only you and your guests will be included on the tour and guides and drivers will work exclusively for you. The advantages are many and varied. You get to set the itinerary, the start times in the mornings, even the places which you wish to visit. As tour specialists we will of course advise and assist you along the way. But if you have to drive, say from Hanoi to Halong bay, and there is something along the way that you wish to see, simply inform your tour guide and it will be fitted in.Group Tours are sometimes called seat in coach or SIC Tours and are pretty much self explanatory. It is merely a case of booking a seat on a tour and going with the flow. These are perfectly fine, offer less flexibility but have the added pleasure of travelling in a group and of course the chance of making new friends. An advantage of group tours is that there are often group discounts available for venues and these can be passed on to the customers.A group tour can be a great way of meeting people. Spending a few days within a group of people normally throws up a few friendships and these can be rewarding and lasting. Shared experiences are a great way to start off a friendship. Staying at the same hotel and travelling in the same bus, does can of make it impossible not to break down barriers and hold conversation.Both types of tour have their merits and it is simply a matter of deciding what you would like to experience. For single people a Group Tour can be a great way of travelling safely and not feeling lonely. Which ever type of tour appeals to you, we have the expertise and professional staff to help ensure that you get the very best out of your trip.

TrekkingSapa provides one of best travel experiences in southeast Asia. We offer affordable prices and well-planned tours featuring friendly and experienced guides. We're committed to providing travelers with an amazing experience every time. And we do it by following these core values.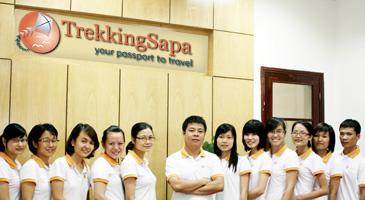 1.18 fantastic years in travel!
It's our 18th anniversary in 2014, which makes us – Trekking Sapa , without doubt, the longest running and most experienced tour operator in Indochina. Our name is one of the most respected and admired in the industry and it's a huge reason behind our success.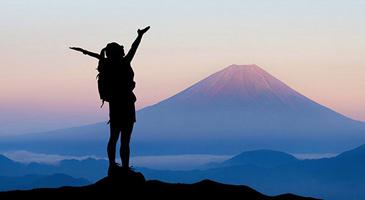 2.Dedication
Trekking Sapa is the single largest travel company specializing in Trekking Sapa. Our strong relationships with premier vacation operators ensure that you will receive the highest level of attention and satisfaction in the industry. The fact is 99% satisfied customers enjoyed their holiday with us and willing to recommend our services to others.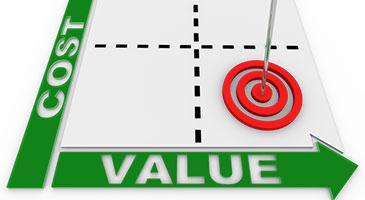 3.Value
Trekking Sapa prides itself on offering the best quality for your money. Our years of experience in the travel industry means we've developed strong relationships with domestic and international travel agents. We keep close tabs on the southeast Trekking Sapa travel industry, which allows us to offer you amazing tour packages at competitive prices.
4.Experience
We're proud to employ some of the most talented tourism professionals in Sapa. Our staff are all local residents with in-depth knowledge of Sapa regions. They speak multiple languages, understand cultures and have an abundance of experience working in the tourism sector. Trekking Sapa is a success because of its employees.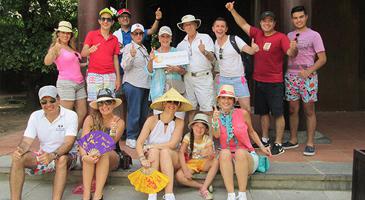 5.Diversity
We know that all travelers are different. That's why Trekking Sapa offers an array of tour packages that allows you to customize your trip. Just speak to one of our friendly representatives to learn more.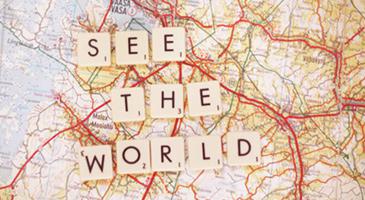 6.Passion
We're the best because we understand our clients and their specific travel needs. Also, we're passionate about the southeast Asia region and enjoy sharing its amazing culture, rich history and spectacular natural beauty with visitors. We love our country and we want you to love it too.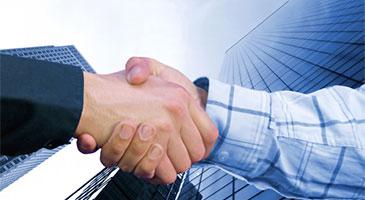 7.Dependability
Our reputation is based on our commitment to service and value. You can count on us to provide an exceptional travel experience every time.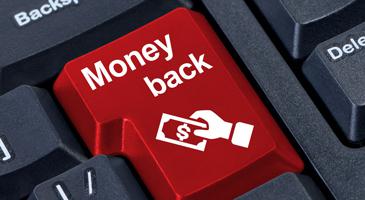 8.Money back Guarantee
We're committed to maintaining the high quality of our tours. So we are always confident that given the high quality of all our services and always do all our best for your travel. We make sure that will be refund your money if: The quality of the trip is not as what we said.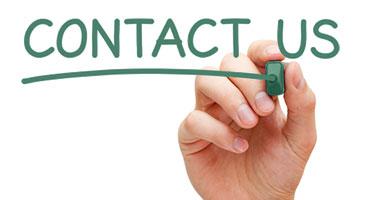 9.How to Reach Us
Customer service is available online from 9:00 AM to 5:00 PM, Monday through Sunday, UTC/GMT +7. Responses are guaranteed within 1 business day, however in most cases we'll provide you with an answer within 5 to 7 hours on a business day. Have a question? Need help planning your next trip to Vietnam? E-mail us at info@trekkingsapa.com or complete our contact form, and our competent staff will provide you with a response shortly.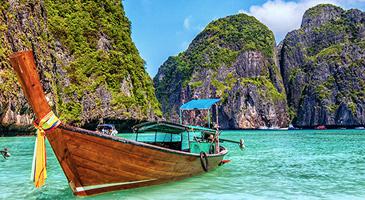 10.Stay & breathe new life in culture
Trekking Sapa provides one of best travel experiences in Sapa. We offer affordable prices and well-planned tours featuring friendly and experienced guides. We're committed to providing travelers with an amazing experience every time. And we do it by following these core values.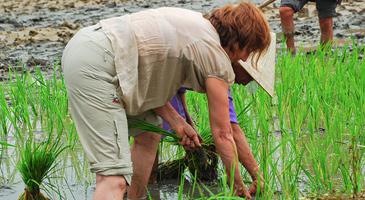 11.Satisfy
We always ensure our customers are 100% satisfied. Trekking Sapa sets high standards for every one of our tours, plus our warm and friendly staff guarantee travelers will have an unforgettable experience.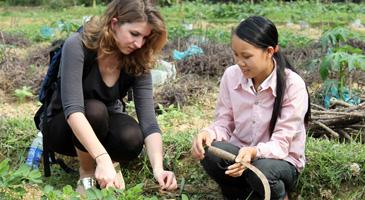 12.Learn on the go
We work with companies dedicated to "educational" travel. They hire the best guides and provide lifelong learning opportunities all across the globe. Most trips feature lectures given by local experts or faculty from a partnering university.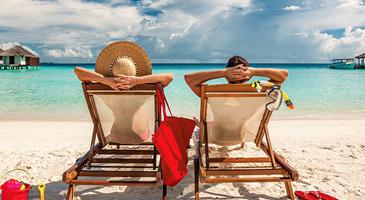 13.Get more for your money
Traveling is an investment, and we make sure you get the best value for your money. Our trips allow you to stretch your travel dollar so that you can experience a wide variety of cultural, educational and recreational activities without any surprise charges.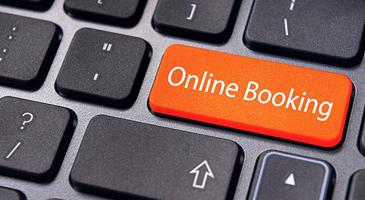 14.Secure & easy online booking
Booking your trip with Trekking Sapa is simple and hassle free. Payment is easy. We accept the following major credit cards: Visa, Master Card, American Express and Paypal. Using our web page to make all of your travel arrangements is easy from start to finish. Once you have completed the reservation process, all of the documentation you need can either be picked up in our office or sent to you via email. With offices around the world, we are always there to help you. Your personal details are safe with us! Your security and confidentiality is our highest priority so we encrypt your details as they are being sent back and forth across the Internet with SSL (Secure Socket Layer), an industry leading security protocol.

1 review
Traveler rating
Excellent

1

Very Good

0

Average

0

Poor

0

Horrible

0
See Reviews For
Families 0
Couples 0
Solo 0
Friends 1
Business 0
Rating Summary
Price
Service
Accommodation
Food
Tour Guide
"Very special!"
Reviewed On: Feb 14, 2018
We arrived in Sapa in a terrible weather (1°C, fog everywhere) but our Sapa trekking experience was a real sunshine ! We went for a one day trip with our guide, Mu. She was really kind, funny and full of knowledge about her community: the black Hmongs.Her mom was an adorable lady and tought us so much about medicinal herbs (she is the medicinal lady of there village). Then we prepared lunch with Mu and ate all together with her family. It was a really nice moment and the food was SOOOO GOOD, much better than in Sapa town ;) Finaly, Mu and her mother showed us the garden, where they grow a lot of fresh medicinal herbs.To conlude, I would say that Trekking Sapa is in so much more than a simple "tour company". We found a real community that understand the needs of there people and try to help them in the most ethical, responsible and viable way. We will definitly be back in Sapa to create something with you. Thanks again to all the Staff, especiallyMu. Susan Buckley -USA
Itinerary
Price Information
Why Us?
Reviews
Other Tours