Sapa tours – something can't be missed on your trip to Vietnam
 Best Sapa Tours & Travel Packages 2018 – 2019
You will exploring the most beautiful place in Sapa with stunning view of rice terrace fields and Hmong, Dzao, Giay ethnic people.
This trip includes a trek through the hills and valleys of the Sapa region, discovering several different.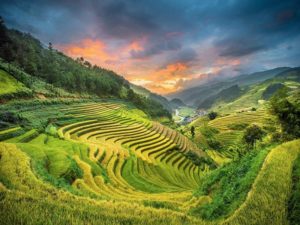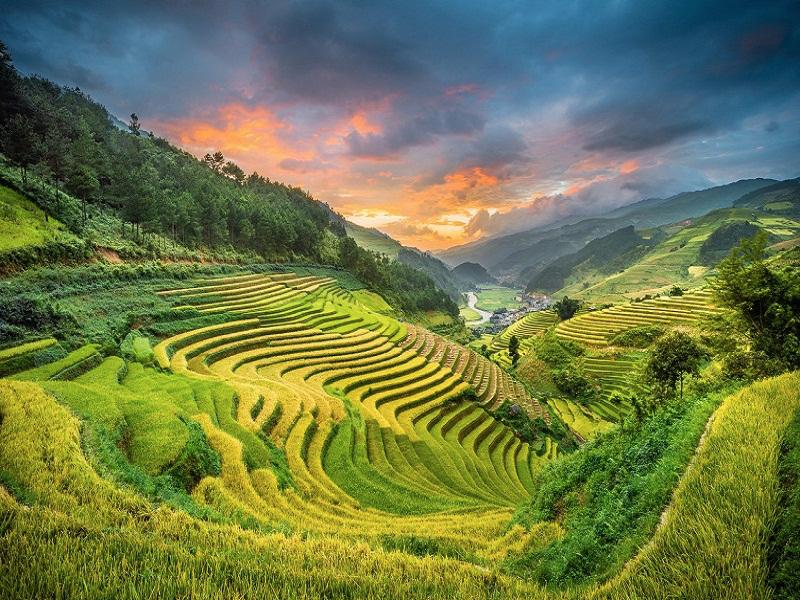 Experience an authentic, timeless way of life among the hill tribes of the Hoang Lien Son mountains on a package tour of 3 nights – 2 days tour to Sapa.
Sapa tours are one of the most fantastic things to do when coming to Vietnam, something can leave tourists peace in the soul, deep impressions, and unforgettable memories." – that's what most of the tourists who have just come back from a trip to Vietnam said.
Even though Halong Bay, Nha Trang or Hoi An are the most tourist attractions of Vietnam which have brought thousands of tourists to Vietnam each year, there's a destination that's known as the paradise for bikers and especially trekkers, that's Sapa.
Sapa tours – Terraced rice fields Sapa

Hidden in the mysterious mist, with dangerous routes, stunning sceneries made by unique images of terraced rice fields, green vegetational cover, lovely bushes of wildflowers,… Sapa is a perfect place for tourists who are looking for a memorable adventurous trip, a city break to get out of the stressful daily life, and that's why the good Sapa tours may be a really important part of everyone's journey to Vietnam.
No wonder why Sapa is considered as one of the symbols of Vietnamese tourism that any tourist wishes to come at least once, this place is not simply a mountainous region with imposing mountains, such as the Fansipan Peak which is called "the Rooftop of Southeast Asia", Ham Rong mountain,…, with magnificent valley such as Muong Hoa valley, with impressively beautiful waterfalls such as Silver Waterfall or Love Waterfall which contains many interesting stories and legends that the locals still tell their children time by time,… but also home to a great variety of cultures, from Black H'mong, Thai, Muong to Red Dao, with the regular traditional markets, the interesting cultural festivals.
Sapa tours with the with the friendliness of the ethnic people

You can easily fall in love with the friendliness of the ethnic people if experiencing the homestay Sapa tours, can feel the warmth right in the middle of this cold region if seeing the lovely smile of the children as well as the women here, their smile always brightens up all the mist-wrapped scenery here. If there's any chance, you can try experiencing their daily works as real farmers of Sapa. It'll be very hard but relaxing, which can help you forget all the worry that you still keep in mind before starting this trip, help you know that the people in Sapa are very optimistic even though they have to work a lot and save every penny.
Thanks to those experiences, Sapa tours are no more just a trip to a mountainous region but also a journey full of memories and lessons that you can learn from the lovely locals.
Sapa trekking tours – Many tourists come and have the unforgettable memories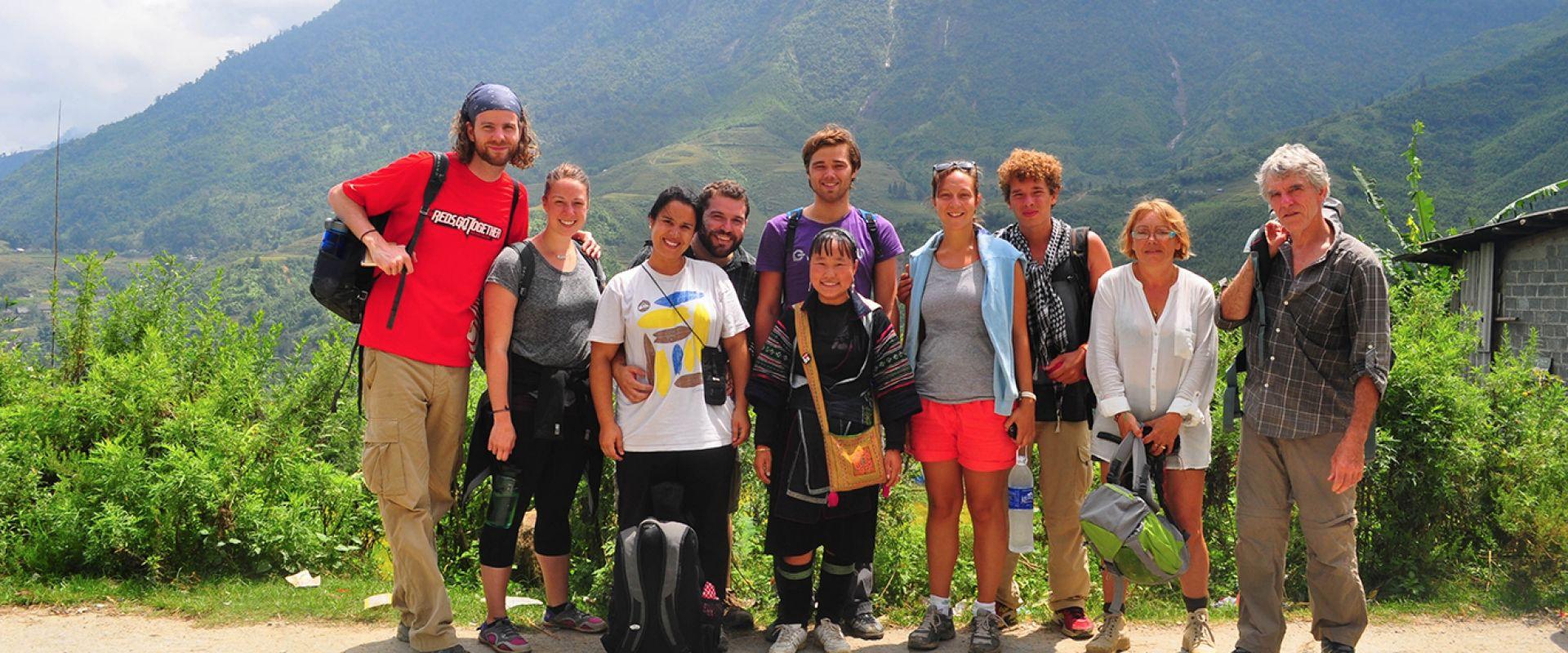 For any time in a year, making the Sapa tours in Vietnam will leave you a deep impression and wonderful experience. But to most of tourists who used to been in the Sapa trekking tours, they all say that the best Sapa tours Vietnam is a tour which is made in September to October, which means in the Autumn of this land, when Sapa is covered with stunning golden terraced fields which looks like a magical yellow ribbon of the Mother Earth.

But sightseeing is not everything that the good Sapa tours have to offer tourists, its diversified and unique culture, its ethnic minority groups, its markets and it's festivals are also something that made the attraction of Sapa.
On the road to Sapa, the beautiful natural sceneries are also an element that made Sapa a paradise for bikers and trekkers, who choose to make the Sapa tours from Hanoi, especially Sapa tours by bus, a Sapa tours by car or even a Sapa tours by train. You can also chose Sapa day tours from Hanoi, Sapa tour 2 days 1 night and or other tours.
However, no matter way that you choose to discover Sapa, don't forget to accompany with a tourist company in order to enjoy all the fantastic things in Sapa!. Perhaps you have heard about Sapa tours from Hanoi Tripadvisor. For that, we recommend you should use the TripAdvisor tour booking page, where there are 20+ tour companies on there, each with different packages and tours available. They will let you know everything about a great experience with Sapa, from the Sapa tours price to the kinds of tours they have. Further you can consider Sapa tours from Hanoi reviews on it.
So if you're planning to make your best Sapa tours Vietnam, don't worry if you know no useful tip, the articles that we have on this page which are regularly updated will be able to become a good fellow traveler for you!
The Best Sapa Tour Reviews
 Sapa Tour Packages by Local Travel Expert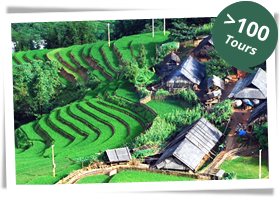 Sapa Trekking Tours and uncover the beauty of the coldest highlands in Vietnam with your own feet.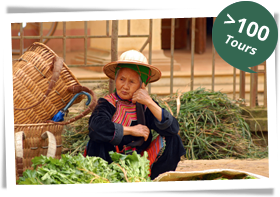 Wake up early in the morning and join the morning market in Sapa. Take yourself home the most beautiful handcrafts and souvenirs made by the locals.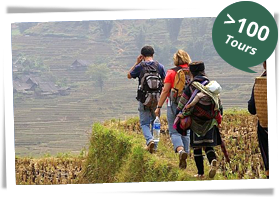 Sapa tours are designed for all but the faint-hearted. Travel Sapa with the most amazing ways and conquer the secrets of Sapa.
Customer Reviews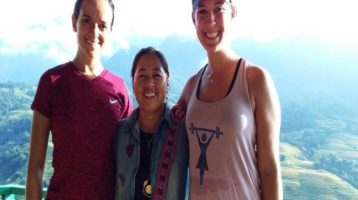 "We did the 2 day 1 night trek with Trekking Sapa, and Mu was our guide. She was very helpful
[...]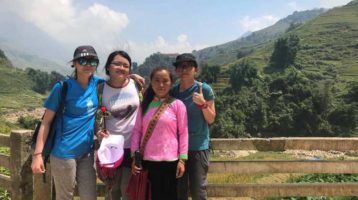 "This was an amazing experience with TrekkingSapa. We took the full day walking tour with a private guide and it
[...]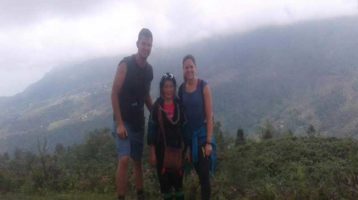 I liked the 1 day trek with TrekkingSapa, because our guide gave us options on which trails we wanted to
[...]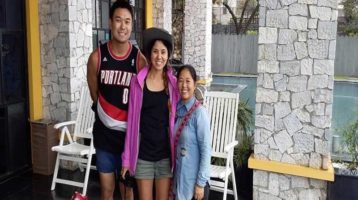 Sapa seems to be the homeland of most ethnic minority groups in Vietnam. Among these, H'mong is the most prominent
[...]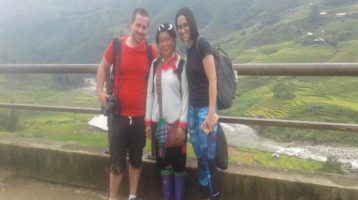 Vietnam has long been famous for its wonderful landscapes and friendly people. There are a large number of well-liked tourist
[...]
Latest News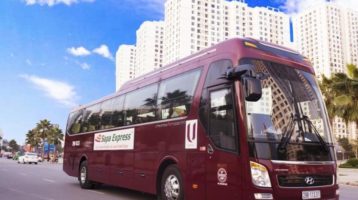 Far from Lao Cai about 38 kilometers and from Hanoi about 370 kilometers, Sapa is an attractive tourist destination in
[...]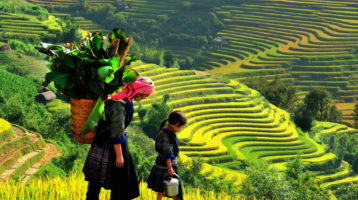 Taking Sapa tours, you can not only admire a wide range of beautiful landscapes of this cloudy town but you
[...]
Sapa is famous for a lot of delicious specialties such as thang co, grilled stream fish, cap nach pork, salmon
[...]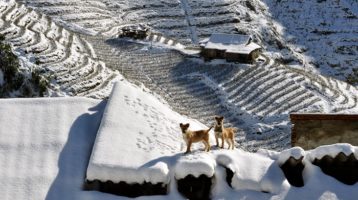 As a famous tourist destination in Vietnam, Sapa attracts a large number of tourists all year round thanks to its
[...]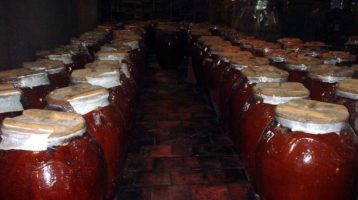 Sapa is a familiar tourist destination to a large number of tourists in Vietnam tours. Mentioning Sapa, people will immediately
[...]