Trekking in Sapa is one of the most interesting activities that most of tourists want to enjoy. To make successful for your Sapa tours, below recommendations are so helpful.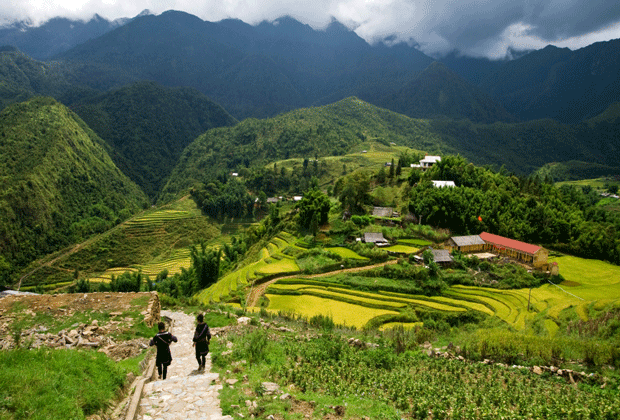 What to bring for trekking in Sapa?
You should take drinking water or you can buy it along the way.
Good shoes are necessary for trekking in Sapa. Besides that, please bring a rain coat because of the changing weather. When it rains the trekking road will be muddy, you'd better have a walking pole.
Having knives is quite convenient when you cut something. Bringing a map or books of the area so you can note the places where you already lay your feet. Having a camera is very useful so you can record your trips.
Sapa is close to the sun so you need to take sun cream, insect repellant and a change of clothes.
The temperature gets cooler in the evening so you should have a jacket with you.
To carry everything above you ought to choose a suitable backpack.
You don't need to bring a sleeping bag or food because in the hill tribe peoples house you would be provided with a lot of food, and there are good conditions for bathing and warm places for sleeping. You need a flashlight when going out at night.
For the people who would like to do homestay tours, apart from the things above you should have more warm clothes for changing in winter and normal clothes in summer.
For the people who do the tour by themselves, you need to bring some food such as bread, snacks and soft drink for lunch. When arriving in the village you will see some houses with eye-catching signs like: home stay, local house for staying; you can go in and ask them if it is okay to stay with them. They will prepare food, and a place for sleeping and of course you have to pay for everything.
How to go trekking in sapa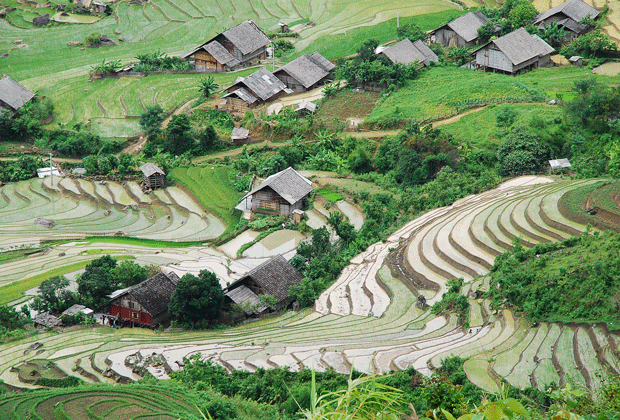 Trekking: Is a category of adventure travel, typically involving visits to remote areas, with overnight lodging in tents or other minimal accommodation. It is less strenuous than hiking but more strenuous then walking.
In comparison to trekking in Nepal or India, the trekking in Sapa is easy. But, because of the rapid weather changes, and the severe ups and downs on some of the trails; we have to classify the trekking as moderate. Please be aware of the time it takes to reach each destination so that you can confirm that it will suit your abilities.
Easy trekking: Harder than walking, trekking trail is not steep, has some ups and downs, often in a short time.
Moderate trekking: Trekking trail has ups and downs, but not so steep. Trail will become more difficult in poor weather.
Intermediate to Hard trekking: Trekking route has a steep incline and often is off road in remote areas, very difficult during periods of rain.
Every situation depends on weather, especially in Sapa.
You can visit our website www.trekkingsapa.com to check more reviews about Sapa travel or contact us to book the amazing Sapa tours right away!