Should I get to Sapa by motorbike, train or bus?  That is a common question of many people when they want to travel to Sapa.
Sapa is the signature beauty of Lao Cai Province. Sapa town is about 38 km from Lao Cai and about 370 km from Hanoi. Therefore, to travel from Hanoi to Sapa, there will be many options of transport for you to choose such as: motorcycles; train; Sapa bus; limousine car; 4 or 7 seat cab,…
However, today, I'll tell you about the 3 most popular transports that tourists often choose when making their Sapa tours.
Sapa tour by motorbike from Hanoi
Traveling to Sapa by motorbike is a suitable choice for young tourists who want to search for new experiences and challenges. With the cost of less than 150,000VND for a distance of nearly 400km, you can comfortably conquer the highways, enjoy the landscapes, take pictures,…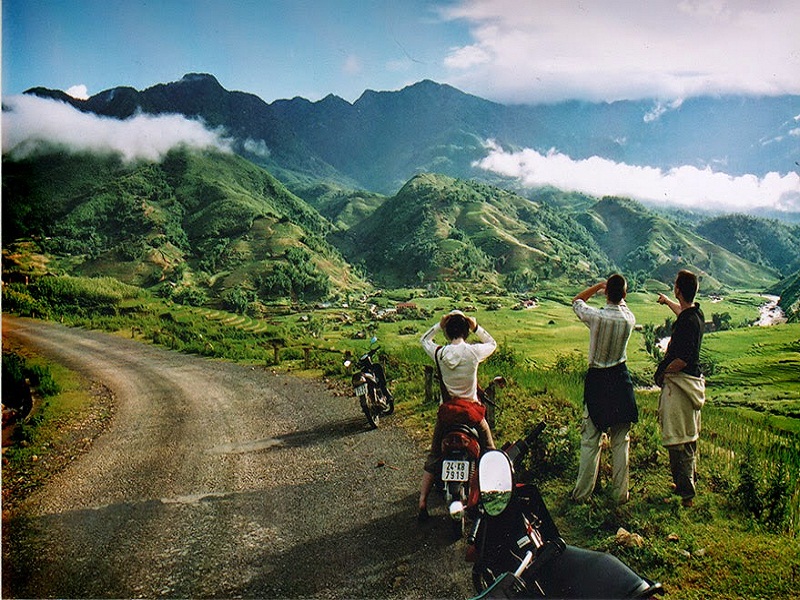 Two directions for you to follow:
Option 1: Hanoi – Vinh Phuc – Viet Tri – Phong Chau – Doan Hung – Yen Bai – Lao Cai – Sapa (total distance about 360km)
Option 2: Hanoi – Hoa Lac – Son Tay – Trung Ha – Phong Chau – Phong Chau – Doan Hung – along 70 – Lao Cai – Sapa (total distance about 370km)
However, traveling by motorbike requires you to have good health, persistence, passion to exploring and conquering. More importantly, you have to study about Sapa's weather especially in the rainy season carefully.
Sapa tour by train from Hanoi
Traveling to Sapa by train is a pretty popular transport selected by foreign tourists because it's cheap and safe. There are two types of trains: SP (fast) and LC (slow), departing from Hanoi Railway Station in the evening (19h – 22h) and Lao Cai Station early in the morning (5am – 7am).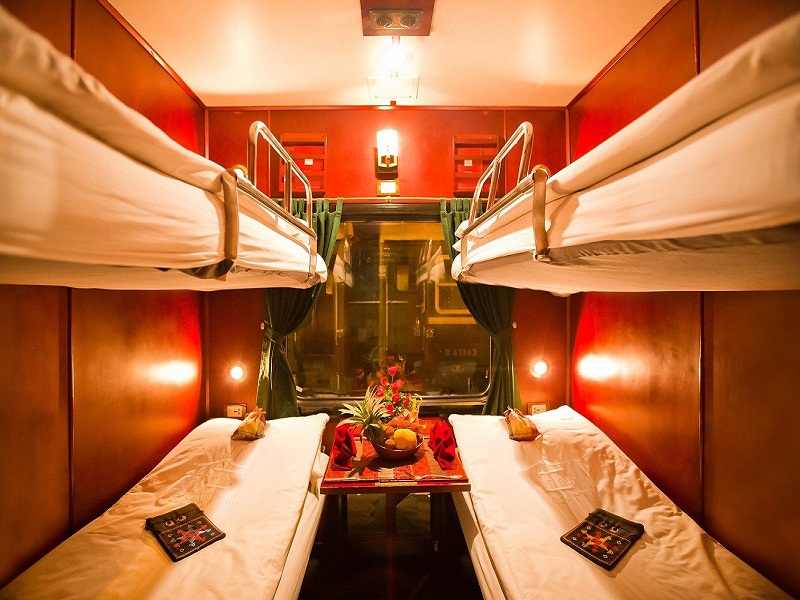 There are many types of seats you can choose such as soft seat, hard seat, air-conditioned beds,… Hard seats are about 150,000VND / guest (departing in Hanoi) and soft seats are 280,000VND / guest.
However, traveling by train takes a lot of time and after the train, you still also catch a bus for about 50,000 VND / person to the beautiful Sapa. In addition, train tickets on the weekends are extremely expensive and must be reserved several days in advance.
Sapa tour by bus from Hanoi
If you travel by bus to Sapa, the price is from 230,000VND – 280,000VND / person and depart from My Dinh, Luong Yen or Gia Lam (Hanoi) bus station to Sapa for only 8 – 9 hours. Traveling by bus will help you go straight to Sapa without having to stop at any station, and the bus also runs overnight as the train.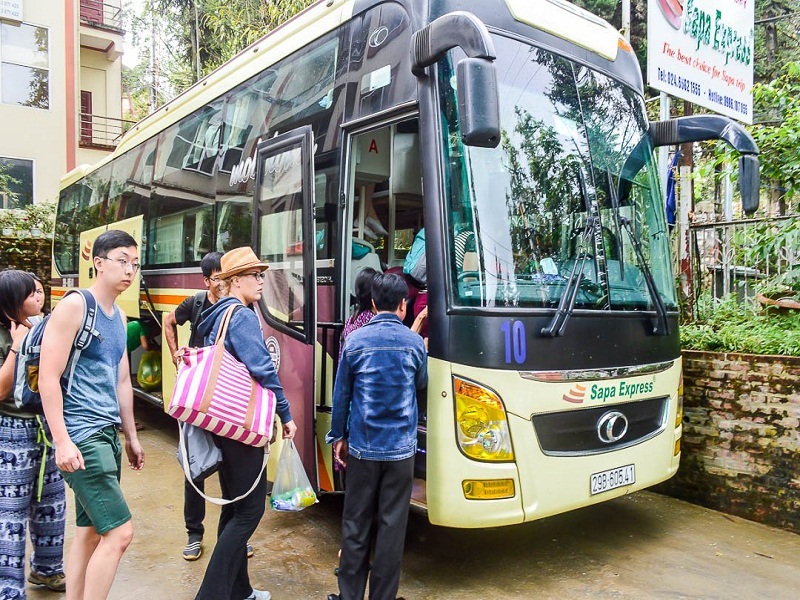 However, with bunk beds on the second floor, the passengers are quite upset by the feeling of floating, easy to get sick of the high slope.
So, those are the most chosen transports that tourists often prefer when making their Vietnam tours to the fairy land of Vietnam – Sapa. Getting to Sapa by motorbike, train or bus? you can consider to find the best way.
 See more: