You're getting sick of the daily stresses, you can't do anything right, you easily get annoyed with everything,…? Well, the treatment for this is definitely a trip, an escape to some peaceful places where you can find back your balance, and Sapa tours are great suggestion for you to make an escape.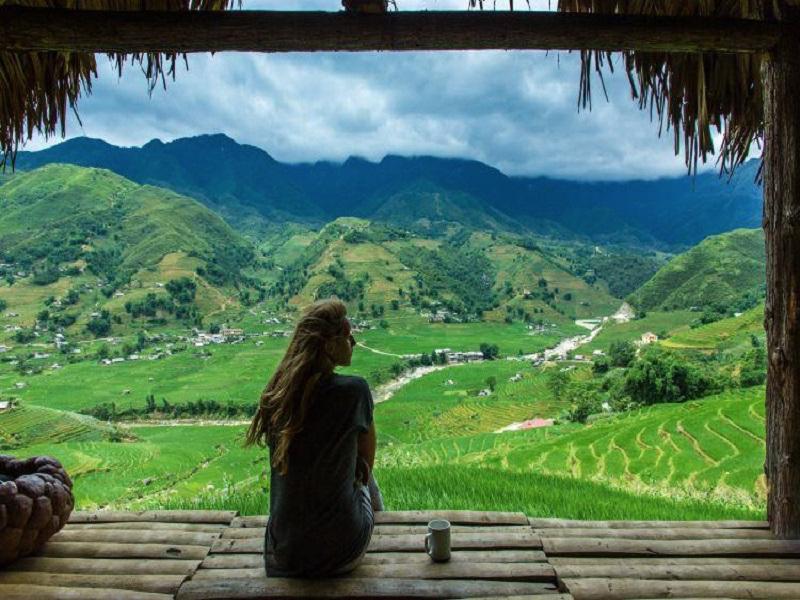 Sapa, one of the most chosen tourist destinations in Vietnam
Since the opening of the Hanoi – Lao Cai expressway in late 2014, Sapa has become a popular tourist destination on the weekends and holidays. The time from Hanoi to Sapa only takes about 4-5 hours, instead of 10-12 hours as before. Therefore, this foggy town is always crowded with tourists, which can cause a tight, stuffy feeling. But there are places in Sapa that can bring you amazingly peaceful moments, those are Gem Valley café and Topas Ecolodge Resort.
1. Gem Valley cafe
Gem Valley is a gallery of paintings combining cafes, restaurants and small residences of a married artist in Hanoi. From Sapa town center, going​ about 3 km down Cat Cat road, after going through the point of buying tickets to visit the valley and hills of Vietnam – Japan about 50 m, you will reach Gem Valley. This is a place where young people and foreign tourists often come to check-in​.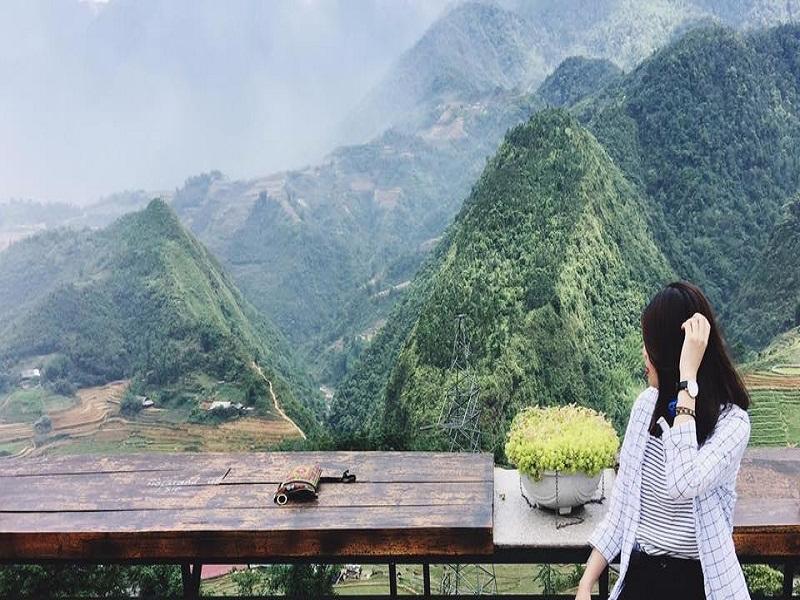 The romantic beauty of Gem Valley cafe
The first impression of tourists to Gem Valley is that it possesses a clear view of the valley, the rice fields and the majestic mountains. You can even be overwhelmed by the natural beauty of this place if you come here on a sunny day when the sky is clear, and the weather is cool. Here, you can sit for hours at the long table along the railing, watch the vast space in front of you, the vast rice fields, and Fansipan peak far away. Sipping a cup of warm tea, reading a book and occasionally sniffing the air in the air,… all those experiences are really one of the most wonderful things you can ever have.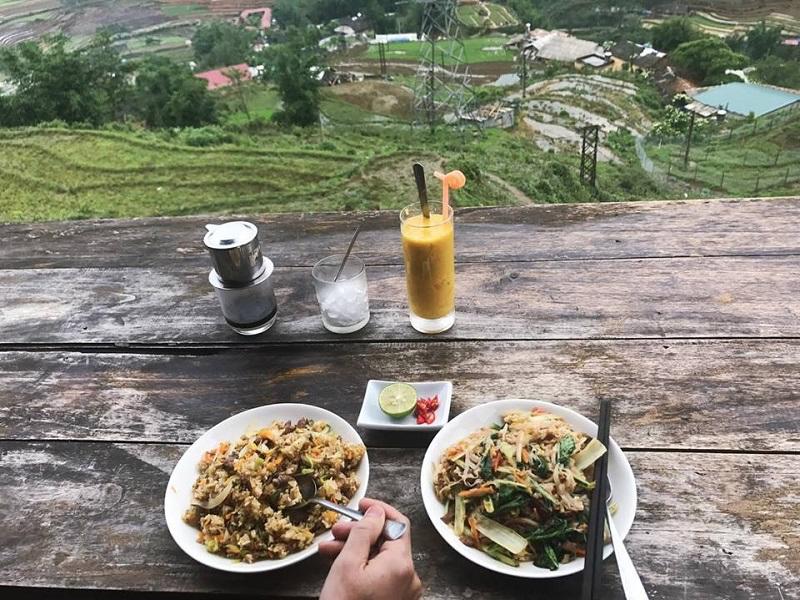 You will fall in love with this place right at the first time seeing it
In order to get a seat here, guests are required to contact beforehand, the cost varies from 200,000 VND or more per person. You can stay in the living room. Here you can also order lunch and dinner with home-made dishes such as chayote from the garden, pork, fried rice or steamed rice,… at a cheaper cost than ones sold in the center of the town.
2. Topas Ecolodge Resort
Topas Ecolodge is located 18 km from the center of Sapa town, about 45 minutes by car through the winding mountain road. Situated on a hill, all 25 cottages at Topas Ecolodge are designed as a bow overlooking the surrounding mountains. Each house is like a nice, clean tent built of white granite, palm leaf roofs. The rooms are simply furnished with furniture close to nature, from materials such as wood, bamboo, rattan,… Each room has a corridor looking straight down the valley, you can sit here, chat with friends, or read books, listen to music or simply relax in an immense space,…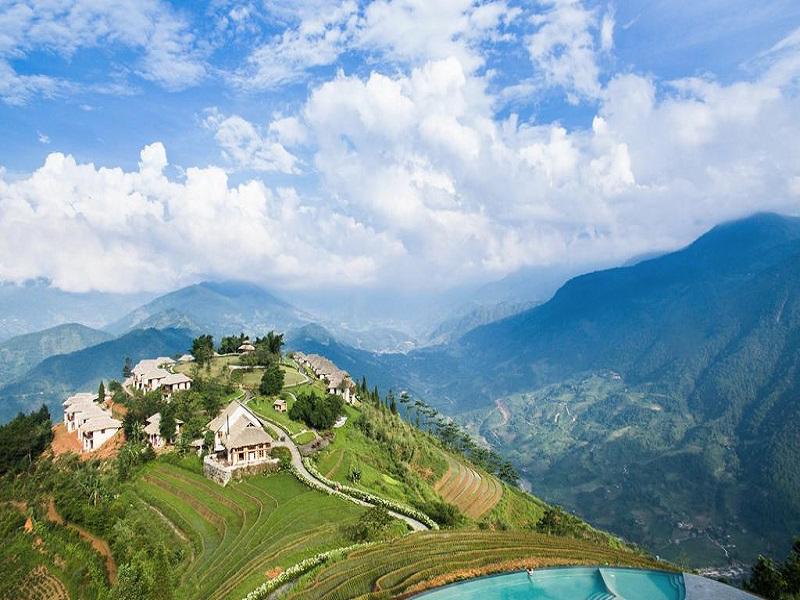 The very unique structure of Topas Ecolodge Resort
This is really an ideal place for nature lovers, who want to escape from the modern and crowded world. If you are a fan of comfort, electrical​ equipment, think before coming here as there is no TV in the rooms. All of the houses in the resort are powered by solar energy.
The resort also has no public swimming pool; instead there are large wooden bathtubs in each room, with a pampering spa service by the Red Dao.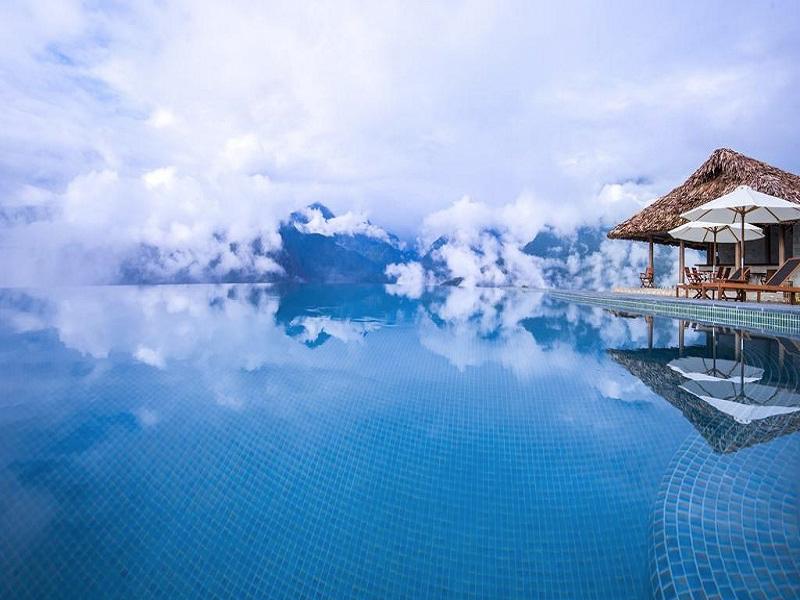 The wooden bathtub of Topas Ecolodge Resort
From anywhere in the resort, visitors can also enjoy the scenery of the surrounding mountains that fall into the green Muong Hoa valley. On foggy days, visitors can also see the winding streets and the rooftops of Ban Ho, with the stream flowing romantically. Topas Ecolodge is also where the owner of Facebook, Mark Zuckerberg, stayed when coming to Vietnam.